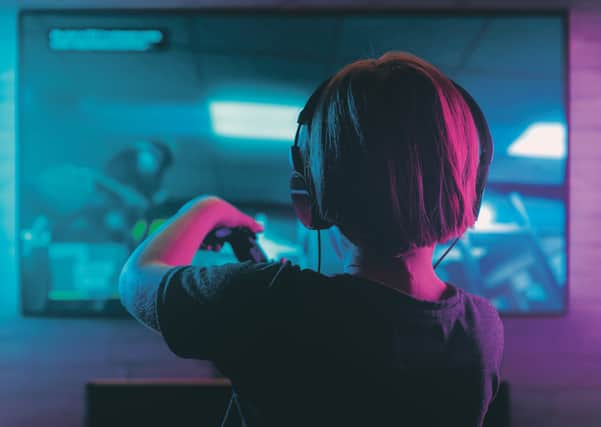 A piecemeal approach to this crisis and its impact on education will not stand Scotland in good stead. We need a more radical rethink about the role of technology in education and how we can augment the use of technology to benefit all learners.
We need to ask, is focusing investment in learning primarily for children and adolescents still enough? Lifelong learning will be even more critical in the future to enable people to adapt, and technology has an important role to play in assisting teachers and lecturers to reach and engage us all for longer and in new ways.
Digital, when used in the right ways, can also help improve the learning experience. For example, gamifying our education could help engage our students. I grew up in the age of computer games – albeit of a much more basic level than today's blockbusters. But the principles remain much the same and our children are today immersed in technology in a way that my generation was not.
We can learn a lot from gaming and tapping into the digital environment that now surrounds us. Working with teachers and lecturers, we need to make learning as addictive as gaming currently is. While Fortnite might not seem an obvious education tool, it helps us understand the psychological processes underpinning learning as we observe and try to solve ever more complex situations.
Digital technology brings us the opportunity to democratise learning, empowering students; to make sure everyone has access to the best tools and resources regardless of their background; and personalise learning to enable people to learn at their own pace. You only need to look at the success of the likes of the Khan Academy to see the interest of online education resources. Digital technology creates an opportunity to create addictive learning that can last a lifetime.
However, we also need to ensure that everyone has access to digital and online skills and equipment. Our burgeoning tech sector continues to grow in Scotland and understanding digital skills will underpin almost every job – from banking to retail – and will be prevalent in everyday life. We need to constantly move with technology, learning throughout our lives. Digital skills will be as important as the soft skills that individuals need to do their jobs.
Teaching will always remain the bedrock of our education and training system, but we need new ways of delivering education on a more permanent basis. To achieve this, we need a new partnership between educators, learners, technologists and regulators.
A National Digital Strategy for Education will help us discuss the principles that should underpin our new learning and teaching environment and create a plan to embed these principles in the system.
We need a coherent strategy from zero to lifelong learning and community-based learning, with a joined-up lifelong learning approach which supports short, accelerated learning bursts to enable us to upskill when we need to. By working collaboratively with teachers, our digital technology experts could help to create teaching resources for the future.
We have everything we need to deliver a successful change here in Scotland to benefit students and teachers. We are already home to some of the best colleges and universities in the world; we have some of the highest quality teaching in the world; we are home to some of the best technology companies in the world and we are global leaders in gaming. Let's draw these strands together to benefit the learners of the future and ensure Scotland stays ahead of the game.
Jane Morrison-Ross is chief executive at ScotlandIS