Insect extinction is now a global crisis. Here's why we must act and what we can do to stop it – Craig MacAdam
Insect populations are in crisis. A recent review of studies from around the world has shown that over 40 per cent of species are at risk of extinction, and a third are endangered.
Butterflies, moths, bees, wasps, and dung beetles are amongst the most at risk, along with freshwater insects such as stoneflies, caddisflies, and mayflies.
A small number of unfussy, very mobile, and pollutant-tolerant species can cope with the damage that humans are doing to our planet. These generalist species are replacing the rich diversity of species that make up the fabric of life on Earth.
It is becoming increasingly clear that our planet's ecological balance is breaking and there is an urgent need for an intense and global effort to halt and reverse these dreadful trends. Allowing the insect eradication crisis to become a catastrophe is not a rational option for anyone.
Insects make up over half the species on Earth and our planet's health depends on them, so their continuing disappearance is intensely concerning. The rate of loss of insect life is much faster than that of higher profile wildlife like birds and mammals.
There are many causes, and they all need to be addressed, but the evidence is clear, we will not halt the crisis without urgently reversing habitat loss and degradation, preventing and mitigating climate change, cleaning-up polluted waters, and replacing pesticide dependency with sustainable farming methods.
Many of our most threatened insects are only found in a small number of places. These places are often remnants of once widespread wildlife-rich habitats such as flower-rich grassland, ancient woodlands, dunes, heathlands and wetlands.
Yet agricultural intensification, and the pressure for new development, means that we are continuing to lose these irreplaceable wildlife refuges at an alarming rate. The most important places must be identified, recognised and given formal protection to prevent their loss, or damage.
It is vitally important that these places, and the special species that call them home, are protected from harm and managed in the right way to protect and enhance their wildlife riches.
Wildlife-rich landscapes and the vibrant populations of insects and other wildlife they support are incredibly important for people. Our lives, and our descendants' lives, will be richer and healthier by making more space for wildlife in the countryside, and in our urban areas.
Recent insect declines are part of a long-term reduction of diversity and abundance caused by habitat loss and fragmentation. The latest research shows many of the best wildlife sites are now very isolated. A lack of connected habitat across landscapes means species are marooned on islands of suitable habitat, unable to move in response to environmental pressures such as climate change, and vulnerable to local extinction.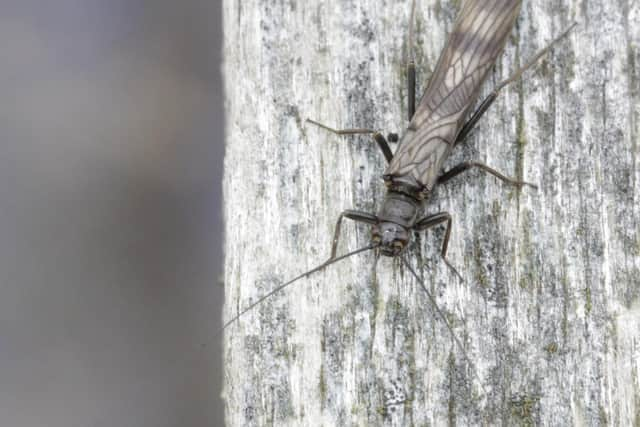 Habitats must be made bigger, better, and crucially, more joined up. Restoring networks for insects is now a top priority. Habitat restoration must be at a big scale; leaving field edges and corners to nature plays its part, and indeed helps to produce more robust and productive agriculture, but to adequately tackle the insect extinction crisis and restore wildlife to our countryside we must be far more ambitious. Large areas of high-quality habitat must be created, restored, and connected.
Wildlife-friendly habitat patches must be reinstated at a landscape scale and, in some places, 'rewilding' would help create more varied and complex habitats that favour many insect species.
Our wildlife is not limited to the countryside. Many insect species share our urban areas with us, and some are increasingly found nowhere else. Local authorities, businesses and individuals can all take action that will help the recovery of insect populations and make space for wildlife in towns and cities.
Our spatial planning system must be much more insect-friendly. Increased use of green roofs, wildflower grasslands, ponds, hedgerows, rain gardens and other green infrastructure in development proposals will provide habitat and stepping stones for insects, allowing them to move and disperse to urban green-spaces and the wider landscape.
Brownfield sites can support a huge diversity of wildlife, often providing refuges for insects that have been lost elsewhere. Brownfields can include quarries, disused railway lines, spoil heaps, and former industrial sites that have been allowed to return to nature.
Often these are the only wildlife-rich areas left in our towns and cities. However, development pressure is threatening the future of many key sites. Urban greenspace can include a wide variety of land uses including parks, cemeteries, communal ground in residential areas, school grounds, road verges, gardens, golf courses, business parks, hospitals, company premises, brownfield sites, river banks, and railway lines – all of which offer opportunities to be managed for people and wildlife.
There are good examples of public greenspace being managed for insects, but we must ensure that this becomes the norm.
It is not just our land where we need to act. Over 4,100 invertebrate species in the UK spend at least part of their lifecycle in freshwater – and they deserve more of our attention.
In Scotland these include well-known freshwater invertebrates like dragonflies, mayflies, pond skaters and water beetles. These invertebrates play a vital role in maintaining clean water, recycling organic matter, and in providing a food source for fish, birds, and mammals.
The presence of aquatic insects is the standard indicator of the health of freshwaters. However, aquatic insects have been just as squeezed for room to live as terrestrial species, and freshwaters are haemorrhaging biological diversity faster than any other group of ecosystems on Earth.
We can stop, and reverse the global declines in our insects, but only if everyone pulls together to do their bit. Government, local authorities, businesses, landowners, members of the public – everyone – can take action. "No Insectinction" is Buglife's response to the current crisis – a prescription for healing our planet, by restoring our depleted and devastated insect populations.
Together, we can save the small things that run the planet.
Craig Macadam is conservation director of Buglife
A message from the Editor:
Thank you for reading this article. We're more reliant on your support than ever as the shift in consumer habits brought about by coronavirus impacts our advertisers.
If you haven't already, please consider supporting our trusted, fact-checked journalism by taking out a digital subscription.
Comments
 0 comments
Want to join the conversation? Please or to comment on this article.