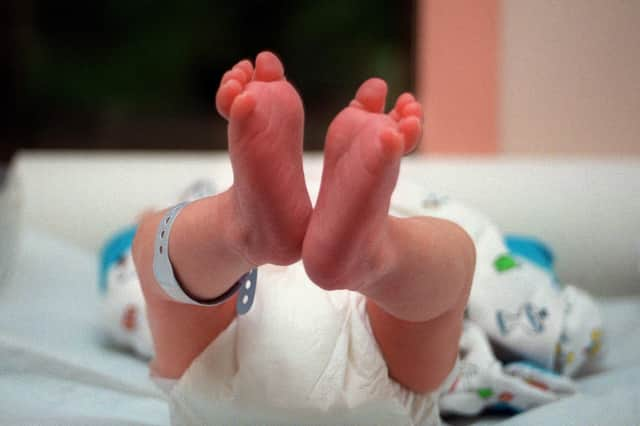 The standard of education you receive, the sports you play as a child, the jobs you are considered well-suited for, and your likelihood of one day becoming a Cabinet minister are all dramatically improved by being born to a rich household in Scotland.
You could be forgiven for thinking health is different, that economics and the circumstances of your birth have no effect on your chances of ill health, and rich and poor alike must suffer poor health and eventually death like all of mankind.
This sentiment was famously expressed in the Middle Ages as 'the Danse Macabre', an artistic genre that depicted a personification of death leading a pope, emperor, king, child and labourer in a dance towards death. It was produced as memento mori, to remind people of the fragility of their lives, and how vain the glories of earthly life are.
But in Scotland, we are not equal in life, and we're not equal in death. The quality of our lives still differs dramatically based on something we have no control over – the wealth of our family – and so too, does the time we can expect to live until our deaths.
Recent analysis found that, as of 2019, there is a 24-year gap in the time spent in good health between people living in the richest and poorest ten per cent of neighbourhoods. The overall rate of drug-deaths increased from 6.2 per 100,000 in 2001 to 25.1 in 2020. And the most deprived areas suffered from rates of 68.2 in 2020, 18 times higher than the least deprived.
But the variance of health outcomes for poor and rich Scots is most painfully apparent in the tragedy of infant mortality. The number of children dying before their first birthday is rising among Scotland's poorest residents, new research has found, as the gap between the poorest and richest Scots has grown.
A comprehensive independent review of health and health inequalities in Scotland, led by the Health Foundation charity, makes grim reading. It found that while infant mortality has declined overall in Scotland, since 2014 the number of children dying before the age of one increased in the most deprived fifth of areas and, by 2016/18 (the report uses a three-year average), the infant mortality rate in those neighbourhoods was 2.6 times that found in the most affluent ones.
Separate statistics from the National Records of Scotland (NRS) outlined how much more likely a child is to die before celebrating their first birthday in each part of Scotland. While the rate of infant deaths across Scotland in 2019 was 3.3 per 1,000 Scots, the infant mortality rate in Dundee City (9.2 per 1,000), was nine times higher than that of East Lothian (one per 1,000).
Life is unfair. Even more so in countries like ours that have rigid class structures of private education, private healthcare and wealthy nepotism. But it beggars belief that a country with a National Health Service can allow the children of the poor to die in such higher numbers than those of the rich.