Independent Scotland will be an outward-facing nation that welcomes 'new Scots' like me – Lorna Slater
After re-joining the European Union, Scotland's citizens will regain the freedom to work, study, live and love in 27 nations across the continent
I'd really like to be Scottish. I arrived in Glasgow, from Canada, in 2000 with nothing but a rucksack and a lot of student debt. What was intended to be a short post-study experience has grown into more than 20 years of living, working, building friendships and being involved in my community here in Edinburgh.
I love it here, like so many others who have come here before me. The energy of the Festival, the raw beauty of the Highlands, and the wild storms of our seas. Whisky, kayaking, surprise rain showers, and megabuses: I can't imagine living anywhere else. I have experienced a very warm welcome in Scotland, with so many people telling me that "if you live in Scotland, you are Scottish". I am proud to be part of a Scottish Government that wants to take that further.
After independence, we want to offer everyone who lives here Scottish citizenship. The same offer would go to anyone who was born here or anyone who has a close and enduring connection to Scotland and are British citizens at the point of independence. Scottish citizenship would come with all of the rights that will be enshrined in the constitution that we will write together as an independent nation. A constitution that will lay the foundations and rights of a modern and progressive democracy.
This proposal says a lot about the kind of country we aspire to be: one that is welcoming, tolerant and generous. We want to include people, make them part of our community and let them know that they have value. Other countries associate immigration with dawn raids, assault courses of bureaucracy and endless hurdles. The UK implements costly and unfair processes that are overseen by a reactionary and racist Home Office. Immigrants have to endure a "hostile environment" and institutionalised humiliation.
An independent Scotland will be a compassionate and outward-facing nation that will guarantee a fair, transparent and simple process that gives the opportunity of citizenship to anyone who makes Scotland their home, whether they are here to live, work, study or raise a family. We recognise the strength that comes from diversity and embrace the different paths that people may take to become Scottish.
This approach is in stark contrast to Westminster's hostile environment that has seen us abandon our international responsibilities to some of the most vulnerable people in the world, and denied entry to so many who would have contributed so much to our country. A regime that has pushed out so many of our European friends, forcing them to leave Scotland, and leaving our NHS, schools, economy and country so much poorer.
We can reverse this travesty. When an independent Scotland re-joins the European Union, our citizens will regain what they lost due to Brexit: freedom of movement to work, study, live and love in 27 nations across Europe.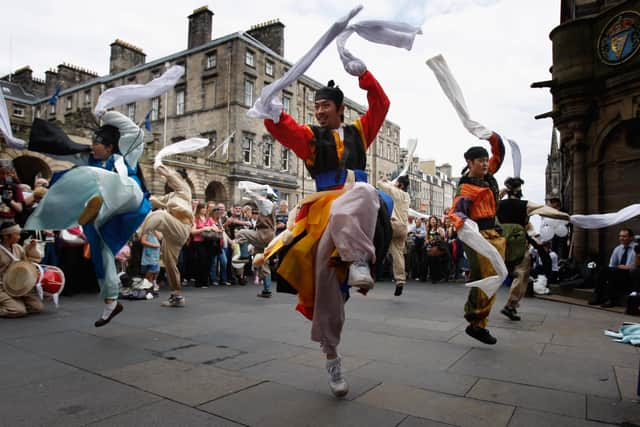 The future is bright for an independent Scotland. We can be part of building something new and better. For me, and for so many other people who are proud 'new Scots', having Scottish citizenship and finally being able to say "I'm Scottish" will be a dream come true.
Lorna Slater is Scottish Green MSP for Lothian and minister for green skills, circular economy and biodiversity
Comments
 0 comments
Want to join the conversation? Please or to comment on this article.