In Nicola Sturgeon's own words, a Scottish Parliament election is a 'democratic imperative' – Brian Wilson
It is a rare pleasure to at least half agree with my local MP, Angus Brendan MacNeil, who has been calling on SNP MSPs to do the decent thing and vote to wrap up the current session of the Scottish Parliament.
Mr MacNeil has been punting this through an amendment to the official line for the now-postponed special conference on the weighty matter of a "de facto referendum". He has generously done the groundwork and established through the House of Commons Library that it is within the powers of MSPs to precipitate an early Holyrood election.
While the Sturgeon plan was to await a UK-wide poll, Mr MacNeil thinks it more appropriate for MSPs to put their jobs on the line for the cause without delay. So far, there has been a shortage of volunteers. To most Scottish voters, who have seen through the "de facto referendum" as the nonsense it always was, the question of which election should be designated for that purpose may now seem even more academic.
The postponed "special conference" will probably be called off entirely, despite one reason offered by Ms Sturgeon for her impromptu departure being to liberate her party to "choose the path it believes to be the right one, without worrying about the perceived implications for my leadership". Instead, cancellation will kill the whole idea, de facto, as one might say.
So should Mr MacNeil's call for MSPs to offer themselves to the electorate die with it? On the contrary, it becomes more relevant within the context of a new SNP leader and First Minister. It won't be a referendum; just an election which respects democracy.
For guidance, we must refer to the wisdom of Ms Sturgeon. When Tory members decided Liz Truss should become their leader, without reference to anyone else, Ms Sturgeon could not have been clearer: "A general election is now a democratic imperative."
The SNP is about to go through the same process with party members choosing their leader and hence First Minister. The same complaint arises that a tiny minority of the Scottish population, some with very odd views, will select our First Minister without any wider mandate. Will it not be ironic if Ms Sturgeon herself holds the Scottish Parliament to a lesser standard or that a Holyrood election would be any less of "a democratic imperative"?
There is a lot of air to be cleared and a role for voters would be the obvious way to make that possible. Ms Sturgeon will leave behind a whole load of messes and the electorate is entitled to a say in whether her successor and the existing cast of MSPs, who clapped and cheered her every word, should be entrusted to clear them up.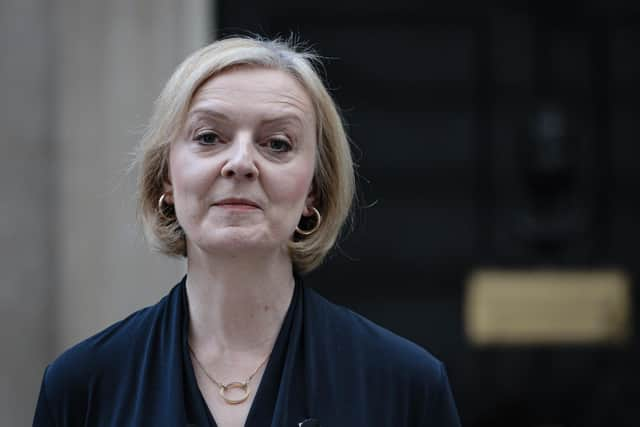 An obvious, early question for a new leader will be the fate of the Gender Recognition Reform Bill and it would certainly be helpful to have the public's view on that matter taken into account. If we get an SNP leader determined to push ahead with legal challenges to the UK Government's objections, should voters not have a say before he or she automatically becomes First Minister? Conversely, if SNP members choose one, perhaps Kate Forbes, committed to ditching the Bill's key elements, would she not be strengthened in the internal upheaval by a public mandate?
Another matter which an election would clarify is the role in government of the Scottish Greens who have inveigled their way into power without responsibility on the basis of very little electoral support. Their influence on policy is now ubiquitous but nobody in Scotland ever voted for a Nationalist-Green coalition. An election would offer the opportunity to endorse or reject that concept.
I have no idea how a Holyrood election in a few months' time would work out but that is not the point. In Ms Sturgeon's words, it is the "democratic imperative" that is at stake. So start clearing your desks, MSPs. My MP is right, if for the wrong reason, and that in itself is progress.
Comments
 0 comments
Want to join the conversation? Please or to comment on this article.