IMF has a lot to answer for, but it's the UK Government that has us trapped in economic doom loop - Brian Monteith
It is official. The IMF is not to be taken at face value when it comes to its predictions about the UK economy. The take-away lesson? Before deciding economic policy politicians should look to establish the truth rather than accept wildly erratic forecasts.
Last week the International Monetary Fund announced without so much as a "sorry, we were wrong yet again" that it now expects the UK economy will not experience a recession this year – but will manage GDP growth of 0.4 per cent. This is the second upgrade of UK growth by the IMF, after announcing a smaller 0.3 per cent contraction last month, against its previous prediction of a 0.7 per cent contraction. It is accompanied by the IMF forecasting the UK economy will grow faster over the next five years than either Germany or Italy.
Let us hope the IMF has better luck with its unreliable crystal ball or whatever modelling tool it now uses. I rather suspect it will still be on the pessimistic side for its bias against the UK being outside the EU is a prime cause of its institutional inaccuracy.
Instead, the economy really in trouble is Germany, which officially went into recession when the country's own latest economic data was revised and showed that for a second quarter in a row the EU powerhouse had suffered negative growth. The German economy actually shrank by 0.3 per cent between January-March 2023 after shrinking 0.5 per cent between October-December 2022.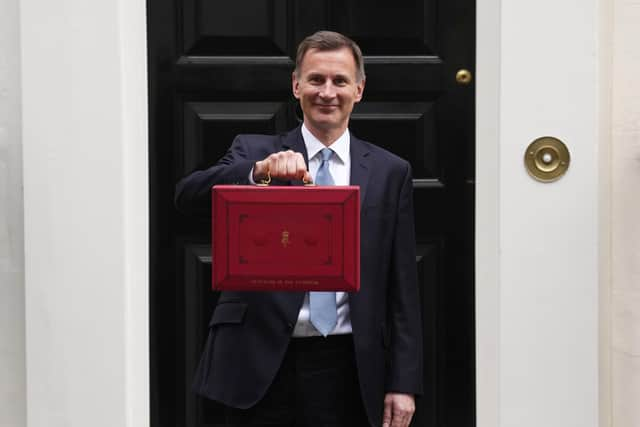 The narrative on inflation is similar. Over the last twelve months, German food prices rose by 21.2 per cent, compared to the 19.1 per cent for the UK.
Instead of critics and forecasters looking to blame Brexit for UK weaknesses they would be better considering the respective policies of individual governments, central banks and the burden of regulations that impact on operating costs, profits and therefore tax revenues. It is in fact worth noting that for all the scaremongering about the UK economy, since 2016 Germany GDP has grown by 5.0 per cent while the UK's has grown by 5.9 per cent, suggesting predictive economic modelling that takes a negative rather than neutral view over Brexit's impact will tend to be over-pessimistic.
We should be careful not indulge in schadenfreude about Germany for we should want all our export markets to prosper and buy our goods and services. Germany is our largest European market (£55.9bn) and if its economy is struggling then it will result in less demand for our exports.
Clearly the economy is more resilient than the Bank, Treasury, Government, IMF, OECD and Office of Budget Responsibility thought – but they use forecasting models that have a contorted view the impact of Brexit, primarily because they thought net migration would fall and this would hit GDP.
The irony is we now know net legal migration has actually risen and the short-term impact is likely to have been greater economic activity reflected in higher than predicted GDP. Even these figures cannot be trusted, for although the admitted total was 606,000 net legal migrants in 2022 (up from 488,000 in 2021) the number of new National Insurance numbers created for non-UK Nationals was 1,055,321. This leaves official economic forecasting by any of the usual suspects as highly doubtful.
Another development last week was the reaction to the UK bond market on the news that while British inflation has fallen it has not fallen as much as the Bank of England was expecting. Yet again it has misjudged inflation and that must have an impact on the economic recovery.
Yes, the headline inflation rate fell from 10.1 per cent to 8.7 per cent but this was a reflection of last April's huge energy price rise coming out of the annual figures (as it inevitably would). The real concern is what is known as the core rate of inflation that does not include food prices and rose to 6.8 per cent from the previous month's 6.2 per cent. – and this suggests there will be a further rise in interest rates, with a rate of 5.5 per cent being touted in the markets.
Thus the Bank of England forecasting – just like the IMF's – has been shown to be unreliable. It was only in November 2022 that Bank of England Governor Andrew Bailey was suggesting the UK would be in recession for the whole of 2023 and a two year recession was likely if interest rates had to go to 5 per cent to control inflation.
This in part explains why we now have bond prices at similar levels to when Liz Truss and Kwasi Kwarteng were said to have "crashed the economy" – resulting in their political demise.
The political fall-out led directly to Rishi Sunak becoming Prime Minister, the abandonment of tax cuts to reboot the economy through growth, including Sunak's original Corporation Tax hike (up by 30 per cent) being reinstated. The freezing of tax thresholds is another serious impact on the cost-of-living crisis.
We are yet to pay for these grievous errors by Prime Minister Sunak and Chancellor Hunt but that they will damage the UK economy is beyond doubt. A number of businesses have already announced cuts to their investment programmes or relocated new investment to other tax jurisdictions (such as an AstraZeneca $360m investment going to Ireland).
What we do know is that if you tax something then you dampen demand – and there comes a point when taxing a product, a service, earnings or capital can lead to lower revenues than had you cut the tax. The UK Government is putting us into a doom loop that will resemble stagflation – low growth with recurring inflation.
It is not too late for Sunak and Hunt to change economic policy and go for growth but every day they delay makes the IMF forecasters of doom resemble a broken clock that must eventually be right.
- Brian Monteith is a former member of the Scottish and European Parliaments and a senior adviser to the Tax Reform Council
Comments
 0 comments
Want to join the conversation? Please or to comment on this article.