Imagine studying for a career that could help save the planet - Alison Ward
The question that every teenager dreads having to answer.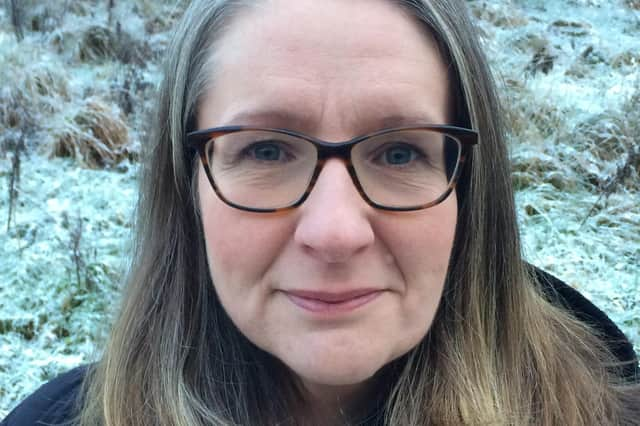 We all want the best for our young people but it's hard when they don't know what's out there and worse when we don't either. So how do we support them to make that first big career decision? Where do we start?
Well, a conversation about what they like doing and what interests them is often better than one about where they want to go. What you like doing is often a clue as to what you're good at. I love quizzes and murder mystery novels but then I know I like problem solving. I also love baking and crafting, so creativity is important to me. But where did these apparently disparate skills take me?
I was lucky enough to have a teacher at school who pointed me in an interesting direction. In the midst of a conversation during S5 physics (which I wasn't very good at) he asked me if I'd thought about civil engineering. I hadn't. What does a civil engineer do? I had no idea. As job titles go, it doesn't exactly "do what it says on the tin" but I was intrigued enough to explore further. I liked what I found and went on to study and work as a civil engineer. I'm now the Education & Inspiration Co-ordinator with the Institution of Civil Engineers in Scotland and able to help explain that confusing job title to others.
Imagine studying for a career that could help save the planet. Climate change is an issue that we're all well aware of, but civil engineers actually get to do something about it. We work in an industry that can have a huge impact so we need to be passionate about getting it right. Every aspect of what we do needs to be working towards that net-zero carbon goal.
Civil engineers get to work on an amazing range of projects, from making sure we all have access to sustainable energy and enabling the roll out of 5G broadband to helping people have clean water and sanitation throughout the globe. We help protect our communities from flooding and ensure our transport infrastructure can cope with the effects of extreme weather, not to mention the buildings, tunnels & bridges that people usually associate us with.
Engineers are often thought of as technical people who're good at maths but the reality is that we're creative people who're good at solving problems.
And there's more than one way to become a civil engineer. If your young person doesn't fancy university or the financial commitment is too daunting, there are other ways. There are apprenticeship options which mean they can earn while they learn, part-time study and scholarships.
So if you know a young person who's not sure what they want to do, how about a career that combines creativity and problem solving, innovation and design flare, project management with a practical head? That's what a Civil Engineer does.
Alison Ward, Education & Inspiration Co-ordinator, Institution of Civil Engineers
Comments
 0 comments
Want to join the conversation? Please or to comment on this article.