In those intervening years, I've had a change of heart. Televised leadership contests are not a cop-out. They are a payday loan. Never mind televised interviews; the more you promise the world and proclaim yourself to be better than your rival, the harder you are hoisted by your own petard.
In the case of Liz Truss, the leadership debates were critical to planting the idea that Rishi Sunak was a better choice to be Prime Minister all along. When things went sour, that perception plagued her from day one. It was crucial to the public momentum calling for her resignation and that would never have been possible without seeing Sunak and Truss debate each other.
The same is true of Johnson. Returned by the Tory membership, his leadership collapsed after mistakes and law-breaking caught up with his character. He was always the buffoon, and while hindsight is 20/20, Hunt was always the more prime ministerial in disposition, character and decision-making (whatever one thinks of his politics).
Four years ago, I questioned whether televised national debates improved accountability when the public cannot turf our leaders out of office between terms. Three Conservative Prime Ministers later, the answer is clear: not only are hustings debates between candidates necessary, they are paramount.
Even if only a small number of members can decide who is the next leader, the public needs to deal with them and has a right to know where they stand on everything. The UK's recent spate of Prime Ministers is clear evidence that there should be a general election after party memberships select a new leader. If such a mechanism had been in place last year, the country would likely have been spared the abject 49-day spree of incompetence that was Liz Truss.
All the vacuous promises and gimmicky soundbites are flushed out faster when candidates need to fight it out. This is especially true for any leadership candidate bypassing the electorate; their legitimacy hangs by an extra thin thread. 'Mano a mano' offers some guarantee that our future Prime and First Ministers can string a sentence together. Never again should we presume any candidate will 'rise to the challenge' of office, now that we've all been burned.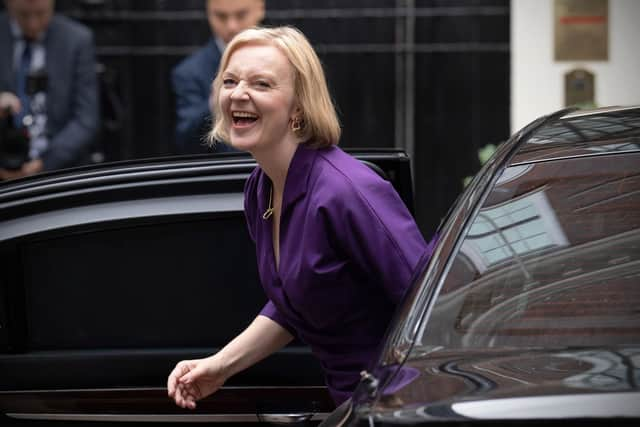 In 2019, I was crazy enough to suggest an obsession with oratorical skills was a lazy appreciation of politics. If memory serves, I was thinking specifically of Gordon Brown's 'dourness' and forced smile in the 2010 general election and the calm coolness of David Cameron. Those debates, the first of their kind in the UK, offered Cameron an advantage. The former Chancellor, ironically, was even more pugilistic than his successor. He won the arguments but could not fight the appetite for something other than New Labour. Optics played against Brown, a cheap error from which we have all hopefully learned.
Thirteen years later, we are too inured to debates to believe that Cameron was a superior choice – because he was younger and more polished – to the intellectual heft of his soon-to-be predecessor. We must remember that politics is a blood sport, and when we indulge in the pretence that it isn't, then soundbites and superficiality replace policy.
Consider the last month of SNP leadership debates. During the first STV debate, Kate Forbes sensationally blasted Humza Yousaf: "You've had a number of jobs in government. When you were transport minister, the trains were never on time. When you were justice minister, the police were strained to breaking point. And now as health minister, we've got record-high waiting times. What makes you think you can do a better job as First Minister?"
Forbes was criticised for going too much for the jugular, primarily by SNP members who were embarrassed that a leadership candidate wanted to win. But her comment was correct and proper; it did not shy away from an opinion reflected in reality. If Forbes had tiptoed around Yousaf's record, he would have been allowed to get away with his dismal performance as Health Secretary.
There is, of course, a balance to be struck. Few candidates will do well by dominating a debate with arrogance or a damn-your-eyes attitude. But part of Donald Trump's predictable contrarian appeal in 2016 was how extreme he was in US presidential debates. Hilary Clinton, as preferable as she was, was an establishment candidate, up on stage ready to talk it out, not fight it out. Unsurprisingly, Joe Biden learned from this and promised to "beat the hell out of" Trump.
In 1988 MPs debated televising the Commons for the 11th time in 22 years. By July 1990, the House agreed to make the experiment permanent. It is impossible to imagine anyone suggesting MPs walk into that arena anything less than prepared to fight their corner. Televised debates are contests of character. That does not mean they are shouting matches. The first mistake we've made is to presume charm and presentability equal ability. The second is to assume incompetent outsiders possess some grand intellect.
More reflection should be given to the strange injection of presidential-style debates in our election cycles. But it is a remarkable, strange phenomenon, and one which has played a vital part in a decade replete with the Scottish independence referendum, Brexit and musical chairs in both Downing Street and Bute House.