Humza Yousaf's 'New SNP' faction won party leadership contest but his hubris will see it all end in tears – Kenny MacAskill
Congratulations to Humza Yousaf, but he's going to need all the help he can get.
The 52-48 per cent membership vote win over Kate Forbes was probably the worst result for New SNP. It won't bother him as a win's a win and he's in power. But from the public and wider party perspective, it's the machine "what won it". Forbes came within a hairsbreadth of victory despite not being backed by many MPs, MSPs or party staffers. But she did resonate with many of the rank and file.
How Yousaf squares the divide between many grassroots supporters and the leadership, time will tell, but it won't be easy. Some members feel good about the direction the party's going in, yet nearly half don't. For them, as Forbes said, "continuity won't cut it".
A police investigation is ongoing into party finances and there's unhappiness in much of the camp as the loss of 30,000 members showed. Questions also arise about membership when 30 per cent didn't vote. Really? A root-and-branch review of SNP HQ is required but that won't be forthcoming now, unless driven by events.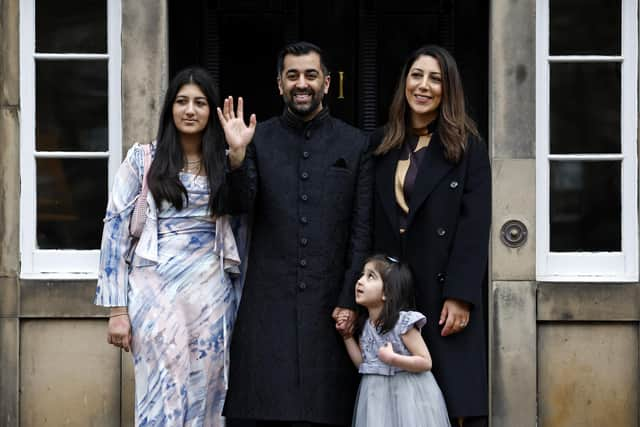 Yousaf's failure to reach out to the losing side smacks of hubris. Kowtowing to the Greens and humiliating Forbes with a derisory offer bode ill. He's pandering to his core support and ignoring the sizeable defeated faction. That'll end in tears. It's bad politics, especially when you've only just sneaked a win.
That's because, to repeat, "continuity won't cut it" as that'll just be continued failure and declining services. Ferry delays will continue, and Ferguson's shipyard remains threatened. Being moderately better than south of the Border seems the only target. None of that's enough to encourage the wider party, let alone the electorate.
As for the party's true goal of independence, much will depend upon whether he's willing to support the establishment of a Constitutional Convention. Do that and he can seek to lead and bring folk together, failing to do so will indicate an unwillingness to push for the action the movement is crying out for. That already looks a forlorn hope and party membership will further plummet.
New SNP has won but for how long, when change is what's needed and, more importantly, what many want?
Comments
 0 comments
Want to join the conversation? Please or to comment on this article.