However, for millions of people, cash and face-to-face banking services are essential. In fact, according to a recent survey from Age UK, nearly a third of over-65s in Britain are uncomfortable using online banking and are at risk of financial exclusion. The findings highlight the reliance on physical cash by more than 11 million people – close to a fifth of the UK population.
But positive change is happening. Last week, we opened a new Banking Hub in Troon, Ayrshire. The Hub will bring cash and face-to-face banking services back to the high street. This is the second Banking Hub to go live in Scotland and over the coming years, we will see hundreds more opened across the UK.
Banking Hubs are a shared banking space, offering easy access to face-to-face services. They are owned by Cash Access UK, a new not-for-profit company owned by ten of the UK's major banks and building societies. Each Banking Hub has a counter, operated by the Post Office, where you can pay in cash and cheques, withdraw cash, check your balance, pay utility bills and top up your gas and electricity. Small businesses can also access change-giving services. You can also talk to a Community Banker from your own bank or building society about more complicated banking enquiries like payments and transfers, managing your account, or how to use online banking. At the time of writing, 53 Hubs have been announced across the UK, including 8 in Scotland.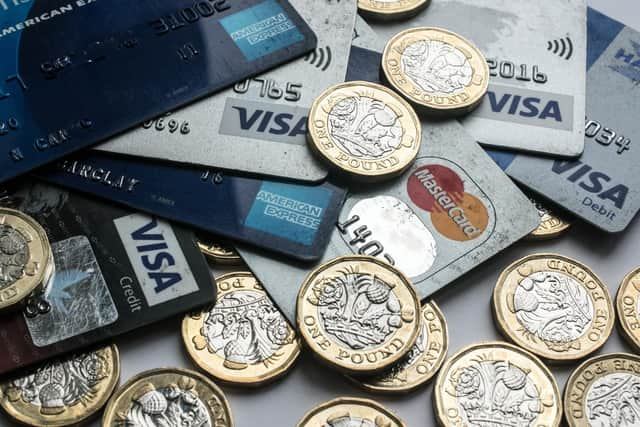 Each month, Hubs are supporting over 2,000 customers with transactions over the counter and more than 200 interactions with Community Bankers. Since the Banking Hub opened in Cambuslang, South Lanarkshire, it has brought life back to the high street. Businesses no longer have to travel to Glasgow to bank their takings or withdraw a cash float, and consumers can benefit from free, convenient cash withdrawals.
And Banking Hubs will help more communities across Scotland. Since Cash Access UK was established at the start of this year, we have put a strong team in place to work with communities, delivering new Hubs and deposit services for small businesses, at the heart of the high street.
The future will be digital, but customers who aren't ready to go online will be supported by Banking Hubs. We look forward to opening the next Hub in Carnoustie very soon.
​Gareth Oakley, CEO, Cash Access UK