How unionists are flirting with an ethnic nationalism long abandoned by supporters of Scottish independence – Joyce McMillan
The suggestion that people born in Scotland but living in the rest of the UK could vote in a future indyref2 should be rejected out of hand, writes Joyce McMillan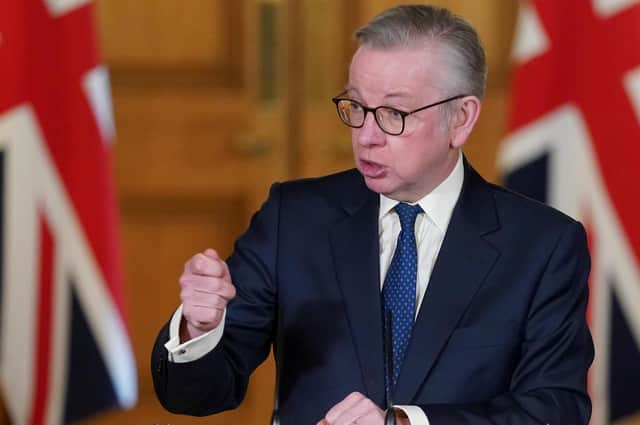 It is 45 years, now, since the great Scottish writer and thinker Tom Nairn published his brilliant essay The Modern Janus, about the character of nationalism and national movements. In it, he pointed out what should be obvious to any student of history; that like Janus, the old Roman god of doorways, portals and beginnings, the idea of national identity and self-determination has two faces, the one backward-looking, reactionary and exclusive, the other forward-looking, liberal, liberating, and inclusive.
Hence the mixed history of "nationalism" in the 20th century, at once powering some of the ugliest forms of fascist authoritarianism ever seen on Earth, and yet elsewhere, providing the fuel for the breaking of empires that had mocked the very idea of democracy and human equality for far too long.
And perhaps it was the sheer clarity Tom Nairn achieved, in articulating this truth, that helped the movement for Scottish self-government, following the election of Margaret Thatcher in 1979, to set its face so firmly towards the progressive form of nation-building embodied in Janus's forward-looking face. No more sentimental dreaming about ethnic purity, or blood and soil, or battles long ago; all of that had been thoroughly discredited by 20th century European history.
Instead, a modern Scotland – whether independent, or self-governing within the UK – would be a nation defined purely by people's presence here, and their intention to make their lives here. It's a modern, flexible, and profoundly civic definition of citizenship; and it has been embraced by all the pro-devolution and pro-independence parties in Scotland for a generation and more, inspiring profound appreciation among some recently arrived groups in Scotland during the Brexit crisis, when they have found the First Minister's repeated affirmations of this principle both welcoming and reassuring, at a time of great uncertainty across the UK.
An ethnic and natalist can of worms
So it is less than reassuring, and more than a little depressing, to see a distinguished group of mischief-makers now trying to disrupt this progressive consensus about how Scottishness should be defined, and to open the Pandora's Box of ethnic and natalist attitudes which Scottish politics has so long succeeded in avoiding.
The debate began this week when the London-based, Paisley-born journalist and television presenter Andrew Neil, publisher of the right-wing magazine The Spectator, emitted a tweet asking why everyone born in Scotland and currently resident in the UK could not have a vote in any forthcoming Scottish referendum.
In next to no time, his thought had been picked up by well-known ex-MP and television personality George Galloway, and by none other than Cabinet big beast Michael Gove, who declared it "interesting"; and within hours, the entire ethnic and natalist can of worms was wriggling and scuttling across social media, with people bickering – predictably – about trivia such as who is allowed to play for the Scotland football team, and whether people should be allowed to vote if they have one Scottish grandparent, or perhaps two.
Neither Neil nor Galloway has proposed that, of course; but there is a powerful argument that if people born in Scotland and living elsewhere in the UK were to be offered a franchise, it might seem harsh to exclude those currently living in Ireland, or in other countries that were until recently our close EU partners.
Progressive ideas of citizenship
Enough of that, though; for in truth, this is an idea not worth pursuing on so many fronts that it needs to be kicked out of the constitutional ballpark without further delay. In the first place, if – as many supporters of independence believe – its reappearance in the debate is simply a symptom of right-wing panic about the sustained majority support for independence shown in recent polls, and a belated attempt to shift the goalposts in any future referendum, then those Unionists hoping to gain from the move need to give the possible consequences a little more thought.
To put it bluntly, if the people in Scotland clearly vote for independence, and are somehow denied it by the votes of those who do not even have their principal residence here, the political situation will be completely untenable, and independence will be the eventual outcome, regardless of the wishes of those domiciled in Woking, or for that matter in Wellington.
And if such a move to expand the franchise in a future referendum would be unlikely to deliver for its proposers in practical terms, it is also, in the end, a notion worth roundly rejecting on moral and ideological grounds. Progressive ideas of citizenship have to do with all the people who live in a territory coming together to debate and resolve the real issues facing them, and their country; and heaven knows, in our time of climate change and global upheaval, those issues are pressing enough.
Reactionary ideas of citizenship, on the other hand, are usually deployed as a distraction from those real-world issues, in an effort to replace the kind of politics that can actually improve human lives – and hold corporate power to account – with endless flag-waving culture-wars and bombastic displays of loyalty that steadily corrode social solidarity, and weaken democracy itself; witness the recent Brexit and Trump episodes in Britain and the USA.
It is therefore all of a piece with the type of retro-nationalism now being demonstrated by the UK Government, and with the xenophobic and exclusionary impulses on which they have based their recent electoral success, that they should express an "interest" in pushing Scotland onto this more destructive path, come that second referendum they say will never happen.
In this respect, though, the house that has been built here in Scotland since the 1980s has strong foundations, both ideological and practical. And although no house is indestructible, my guess is that on this point at least, those proposing ill-thought-out alternatives will soon find themselves beating a retreat; in the face of a barrage of practical and ethical arguments which they are in no position to contradict, precisely because they have joined the conversation about the future of the Union too late, and – in the end – without getting their ideas up to the required speed, for a serious debate about 21st century democracy.
A message from the Editor:
Thank you for reading this article on our website. While I have your attention, I also have an important request to make of you.
With the coronavirus lockdown having a major impact on many of our advertisers - and consequently the revenue we receive - we are more reliant than ever on you taking out a digital subscription.
Subscribe to scotsman.com and enjoy unlimited access to Scottish news and information online and on our app. With a digital subscription, you can read more than 5 articles, see fewer ads, enjoy faster load times, and get access to exclusive newsletters and content. Visit www.scotsman.com/subscriptions now to sign up.
Our journalism costs money and we rely on advertising, print and digital revenues to help to support them. By supporting us, we are able to support you in providing trusted, fact-checked content for this website.
Comments
 0 comments
Want to join the conversation? Please or to comment on this article.