How Scotland is actually a world-leader in sport – Grant Jarvie
It may not be high in the Fifa rankings but Scotland scores well in one international league table for sport, writes Grant Jarvie.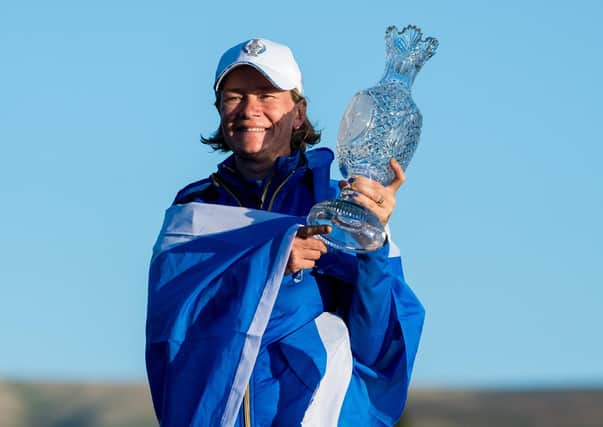 Sport should clearly be seen as a key tool in the armoury of Scotland's politicians as they pursue Scotland's international interests and quest for influence on the world stage, according to a report on Scotland and soft power released by the British Council.
Arguably, Scotland may not have any one sporting team asset to compare with the global reach of Catalonia's Barcelona but there are opportunities for Scotland to leverage its sporting culture through sports diplomacy and the international appeal of Scotland's sporting assets including golf, football, rugby, tennis and outdoor sports.
International polling data from ten countries (Canada, China, the US, UAE, France, Germany, India, the Republic of Ireland, Japan and Qatar) was used to generate a score for sport. Scottish sport received particularly strong scores from Germany and the Republic and poor scores from Dubai, Qatar and the US. Scotland could, for example, consider employing sports diplomacy tools such as engaging in friendly matches or exchanges with Dubai, Qatar and the US.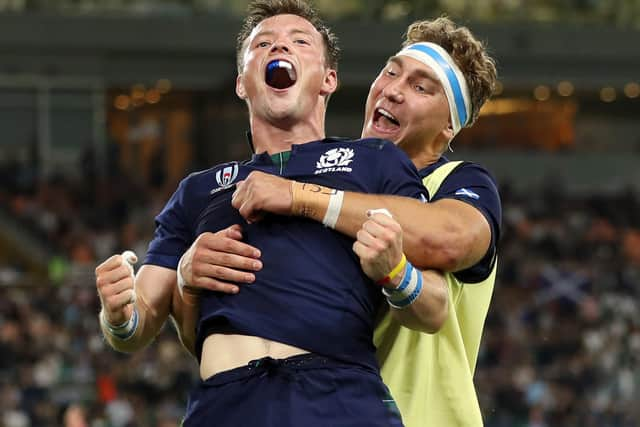 This is not just about performance sport – it is about using sport as a significantly funded, supported and strategically effective tool for international engagement.
Sport sits within the health portfolio but there is an argument to be made for it to be at the heart of a global narrative about Scotland. An intervention that balances Scotland's enviable sporting heritage – golf, curling, bowls, football, shinty, Highland Games and Gatherings – with an ambitious sports diplomacy strategy that wins friends, influence and business for Scotland. An intervention that values sport as much as other soft power assets such as education and digital technology.
Global impact studies of sport regularly point out that one in five people in the world connects with sport in some way but Scotland has still to fully grasp this potential for carrying positive messages about Scotland.
It is about acknowledging that sport has the potential to do much more than what is captured in the Scotland is Now campaign attracting people into Scotland.
Scotland should catch up with other parts of the world that are aggressively using sport to foster a whole-nation approach to international relations.
This is particularly the case in nations and regions which do not control all the foreign affairs levers. Wales is using sport to advance Global Wales in India, Vietnam and the US. It may become the first part of the UK to have a devolved sports diplomacy and cultural relations strategy that grasps that what sport can do off the pitch for Wales is just as important as what Welsh sport does on the pitch.
In reality this is catch-up with what other nations are advancing and have been doing for some time. Australia's second sports diplomacy 2030 strategy in 2019 aimed to do four things: empower Australian sport to represent Australia globally off the pitch; build linkages with neighbours; maximise trade, tourism and investment opportunities; and strengthen communities in the Indo-Pacific and beyond.
France has followed suit in acknowledging that sport has incredible outreach potentia. It mapped and measured the French sports industry against international goals, appointed the world's first global ambassador for sport, opened an office for the economics of sport, moved to increase French presence in international bodies, including sport, and charged French international sporting bodies with ensuring that French continues as the official language of the Olympic Games.
A central pillar of France's strategy was to make sport more of a priority for all ministries and relevant networks.
Japan's Sport for Tomorrow programme aimed to reach 10 million people across 100 countries by 2020 and consolidate peace in the region. China has built so many sports stadiums in Africa that this has become known as sports stadium diplomacy. Scotland has this knowledge to exchange, use and win friends.
Some may remember the outstanding BBC2 documentary made by sports presenter Rhona McLeod which explored how the popularity of football along with the veterinary knowledge of one of our universities helped to improve the health of the humble donkey in Gambia. This in turn helped to sustain family income and tackle poverty in one part of Africa.
Scotland has a significant amount of sporting knowledge in its universities, much of which is untapped in terms of advancing Scotland's international influence.
In Catriona Matthew and Sir Andy Murray, Scotland has phenomenal sporting ambassadors and potential diplomats. Sir Alex Ferguson has experience of not just leading successful football teams but working British embassies all over the world. The Scottish sporting landscape while not joined up has significant international reach and networks that are not being optimised.
The soft power value of sport for Scotland should not be underestimated. Nor is a country's soft power guaranteed but what it means to be a sporting nation today is perhaps changing and Scotland could be good at this. Scotland has the opportunity to showcase itself as a strong sporting nation but its tactics have to be smarter.
Certainly more is expected of sport but there is also a growing international understanding of the real social, cultural and economic value of sport in a way that was perhaps not there when Scotland achieved its highest ever FIFA ranking (for men or women) in October 2007.
This is a game that Scotland can win – imagine if, like France, sport was prioritised. Sport is a key international soft power tool that Scotland should support and exploit fully.
Grant Jarvie is a professor at the universities of Edinburgh and Toronto
Comments
 0 comments
Want to join the conversation? Please or to comment on this article.