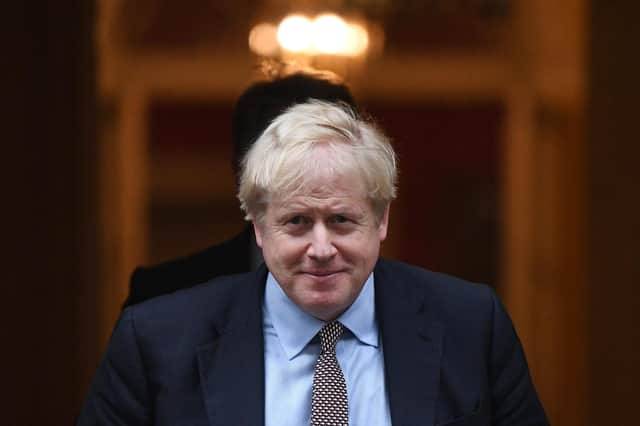 There is no escaping the fact 2022 was especially brutal for leaders of the Conservative Party and hence British Prime Ministers. For the parliamentary Tory party to defenestrate two and install their favourite as the third British Prime Minister in less than three months was, in my book, sheer political madness. Prime Ministers should, preferably, face their electorate – not be removed by MPs looking to save only their skins.
Worse, however, was for Tory MPs to conspire to ensure no democratic process could take place so Rishi Sunak would be anointed, after they conspired to ensure the woman they never wanted as their leader never truly enjoyed a working parliamentary majority. I still hold that when the removal men came for Liz Truss she should have advised the Monarch to call a general election – a power he would have been entitled to exercise – so the people could decide if the mandate they awarded the Conservatives in 2019 had expired.
Instead we have an unelected Prime-Minister-twice-removed who is already less popular than Boris Johnson. Unsurprisingly, there is a great deal of unreported turmoil amongst Tories, with new campaign groups being formed to either rededicate or redefine the Conservative party.
The new Conservative Democratic Organisation (CDO) argues the party's constitution must be overhauled to give members more say in how it is run. Backed by Tory peer Peter Cruddas, chaired by ex-MEP David Campbell-Bannerman and supported by former Home Secretary Priti Patel, the CDO aims to establish a branch in every constituency in the UK, forming a shadow operation which will seek to hold the official party accountable.
It defines its main cause as changing the party constitution so no future Conservative Prime Minister can ever be coronated without party members having their say. The fact Sunak was rejected by members who were then disenfranchised from the following leadership campaign has caused this grassroots revolt. Returning powers to constituency organisations, most notably candidate selection, is also high on the list of priorities.
Likewise, Conservative Way Forward, first established after Margaret Thatcher was removed against the wishes of party members, is looking to make the Conservatives conservative again, last month publishing a report on ending public funding of politically motivated causes such as equality, diversity and inclusivity posts and training. CWF has its work cut out – for a week does not pass without the current replicant regime stripping away Tory policies like Nitromors poured over the bonnet of an adulterer's car makes it unsellable.
The latest announcement, that Chancellor Jeremy Hunt has ordered the closing down of HM Treasury's review of the UK taxation system, follows the similar ending of UK Government commitments to abolish unnecessary laws imposed by the EU (that, for instance, the UK voted against in the EU Council). Other commitments made by Sunak to the Conservative members during the leadership hustings – such as taking a tougher stance against China or carrying through with the Northern Ireland Protocol Bill, are all being cast aside.
The tax policies – such as the average salary of about £33,000 losing £4,040 in income tax relief over ten years from freezing of the personal allowance – will continue to undermine natural support.
Sunak is becoming his own smiling assassin, creating new enemies within his own pool of likely supporters but without winning new friends – for those that might support his centrist positions can get the same from Labour. Indeed the nature of Sunak's policy approach is that it is now defined by where Labour chooses to stand. By finding populist left-of-centre causes, Sir Keir Starmer is dragging Sunak's Conservatives to the left. No better example of this is in taxation policy where Labour has argued for windfall taxes and taxing the wealthy – and Chancellor Hunt has obliged – to the point Starmer could tactically end up advocating more popular tax cuts in the next general election.
While rebellious conservative campaigns have their origins in different causes of discontent and have separate goals, there is enough common interest for them to work together to achieve their aims. They may indeed change the Conservative party, making it more conservative and democratically representative of members – but will it be too late to save the Tories from at least a generation out of power?
There's certainly a great deal of evidence mounting that the Conservative party will in 2023 be unrecognisable to anyone who trudged round the estates and up and down common stairs to deliver leaflets or canvass in the glory days of the '80s. Forty years on from Thatcher's famous second general election victory in 1983, the ideas of greater home ownership, lower taxes, privatisation of loss-making state monopolies, stronger police and armed forces receive only lip-service.
The nadir of Sunak's popularity must surely come in May when the English council elections take place. The likelihood, despite isolated examples of Conservative council by-election victories, is the currently pessimistic national mood, made worse by more strikes, will continue through the spring and engulf the council elections – highlighting an existential threat.
Theresa May hit a record low national vote in the European elections of 2019, coming fifth with only 8.8 per cent for the Conservatives – I expect Sunak to do better than that but it could certainly be below 20 per cent and send Tory MPs into a tailspin as, one-by-one, they calculate they will likely lose their seat in a 2024 general election.
If a challenge is forced upon Sunak, then at that point Johnson may yet make a return. After all, who thought in January 2022 we would be on our third Prime Minister by November?
Brian Monteith is a former member of the Scottish and European Parliaments and Editor of ThinkScotland.org