House of Lords is a scandalous affront to democracy on a par with assemblies in China and Iran – Angus Robertson
The House of Lords is back in the spotlight, exposed again for its shocking waste of money, haven of cronyism and lack of democracy.
Weekend reports confirmed that Britain's 85 hereditary peers have cost the taxpayers more than £47 million since 2001 and come as outgoing Edinburgh Central MSP Ruth Davidson is about to take up a seat in the House of Lords without being elected by anyone.
The former Scottish Tory leader has turned her back on democratic politics to accept more then £300 a day tax-free just for turning up at the House of Lords, travel expenses and subsidised restaurant facilities.
She joins the 15 Scottish Tory peers, 18 Scottish Labour peers and 10 Scottish Liberal Democrat peers who also take part in the legislative process without a democratic mandate (the SNP does not nominate members of the House of Lords).
Having lost every national election when she led the Tories against the SNP, Baroness Ruth Davidson will don the ermine and pontificate over Scotland in London without a shred of legitimacy.
The time has come to say enough is enough. Being a duke, earl or baron shouldn't qualify anyone to sit in parliament without the say of the public. It is frankly an affront.
The upper house of Westminster has the second largest parliamentary membership of any chamber in the world after the People's Republic of China and is equally undemocratic.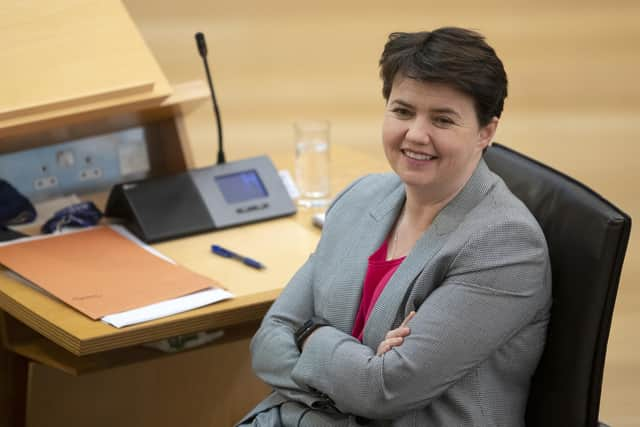 It is the only legislature outside Lesotho which reserves places for hereditary chieftains and the only legislature outside Iran which has guaranteed places for clerics.
You literally couldn't make this stuff up. It is a scandalous job-creation scheme tolerated, maintained and promoted by the three UK parties.
Sadly the good work by many members of the second chamber often goes unnoticed and they deserve to work in an institution worthy of their efforts.
In my 16 years as an MP, I got to know some extremely dedicated public servants in the House of Lords like: Elisabeth Smith, the widow of late Labour-leader John Smith, Kindertransport holocaust survivor Alf Dubs and former Scottish judge and deputy President of the UK Supreme Court David Hope. These are the kind of committed and experienced people you would want to have in a second chamber fit for the 21st century.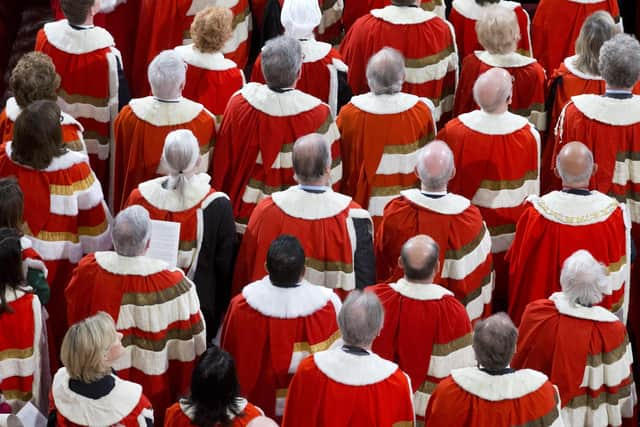 I have always been in favour of Scotland having a democratic, advisory and revising upper house to compliment the work of the existing Holyrood Parliament.
There are a variety of options to ensure democratic legitimacy, regional representation and from different levels of government. There are plenty of workable international models to be inspired by and they should be part of the wider upgrade to Scottish democracy that would come with a written constitution following Scottish independence.
When we vote in the forthcoming Scottish parliamentary elections, we have the opportunity to choose a better form of governance where people here in Scotland are actually in charge of our own destiny.
This is not possible with a UK parliament which is largely elected elsewhere, or not elected at all. The time has come to say goodbye to the unelected House of Lords and the House of Commons where Scotland always has a minority voice.
Let's fully join the 21st century by ditching the medieval vestiges of British flummery and promote Scottish democracy.
A message from the Editor:
Thank you for reading this article. We're more reliant on your support than ever as the shift in consumer habits brought about by coronavirus impacts our advertisers.
If you haven't already, please consider supporting our trusted, fact-checked journalism by taking out a digital subscription.
Comments
 0 comments
Want to join the conversation? Please or to comment on this article.