History shows investment in Higher Education will benefit society as a whole - Maria Dornelas
2020 is the year the word "unprecedented" became a cliché. Our lives have been in turmoil ever since Covid-19 made its presence felt and we have been forced to find new ways to do many things. Higher Education is no exception. Universities have had to quickly adapt, juggling the need to continue to deliver teaching with the reality that the "way we have always done it" was no longer an option.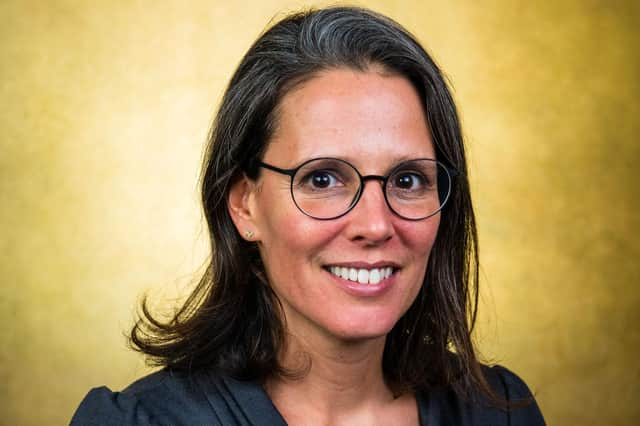 Dr Maria Dornelas, Reader in Biology, University of St Andrews.
Change can be good, but with a new academic year now under way, it pays to take a step back and consider our goals. In collaboration with the RSE, the Young Academy of Scotland is organising a series of events to reflect on the purpose of HE, so that we can help shape the future of education. Our aim is to amplify the voices of people actively involved in research and teaching, voices that are often missing from these conversations.
A consensus on the purpose of universities was clear in our discussions: to create and share knowledge. HE is at its best when research and teaching are closely knit and learning is direct from the source. Universities are quite simply a place for learning. We all benefit from living in a society that can develop, innovate, reflect and overcome challenges. At a time when information and disinformation are readily available, the difference between information and knowledge is key. The role of critical thinking in going from the former to latter is a key skill HE helps develop.
However, there are legitimate criticisms to this idealised image of universities. The ivory tower offers little protection from worries about job security and struggles with work-life balance. And the marketisation and bureaucratisation of universities are viewed by some as serious threats to the overall goal of HE. With students as customers, a tension grows between delivering the results students want compared with the teaching they need. Nevertheless, listening to the aspirations of students is a key factor when future-proofing HE. In parallel, in a bid to account for progress, the endless reporting, ranking and bean-counting is seen as a threat to what it seeks to promote by sucking up the most important resource in HE: staff time.
Despite these challenges, academics are brimming with ideas for how to make HE a motor of innovation and development.From using virtual reality technology to enhance learning to rethinking traditional teaching, there is a sense that change is welcome. The digital revolution opens new possibilities for interaction and collaboration, across disciplines, institutions and national borders. These new opportunities should provide fertile grounds for new ideas and new audiences for knowledge.
History teaches us that the most successful times had thriving opportunities for advanced learning. Modern comparisons show investment in HE benefits society as a whole by making it resilient to unpredictable threats. As we recover from pandemic, we should aim to widen access to and the benefits of HE, to ensure all types of talent are nurtured. To do this, academics need support and time. With the right support, the social value of HE can emerge.
Maria Dornelas, Reader, School of Biology, University of St Andrews
Want to join the conversation? Please or to comment on this article.