Happy Galentine's Day - let's get this party started - Janet Christie
Happy Galentine's Day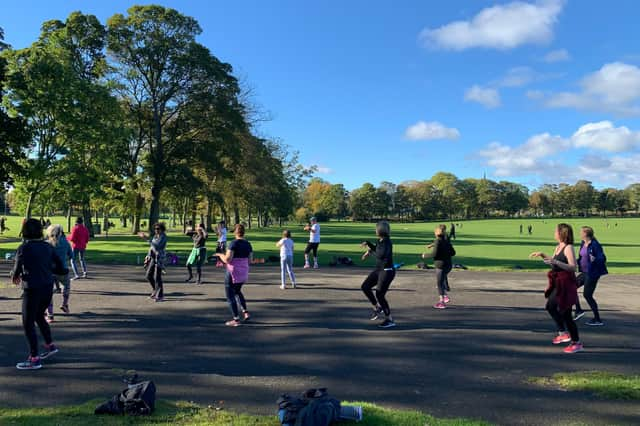 No, not that chip shop chocs and filling station flowers event that may or may not be marked tomorrow depending on how things are going for loveduplockeduptogethers, but the celebration of friendship.
Coined by Amy Poehler's character in US sitcom Parks and Recreation, it's a celebration of female friendship, but times have moved on since 2010, and however you identify - 'gal', 'guy' or 'gonnae stop stressing about gender, ma heid hurts' - it's time to prize your pals and cherish your chums.
I'd never heard of it, but one of the gifts of Covid has been my induction into the glorias global cult that is Zumba which moved online into my house during lockdown, and my instructor Alex mentioned Galantine's. Apt, because this explosion of dazzling dancercise to a banging salsa-meets-hiphop-meets-reggaeton soundtrack that Iights up my screen several times a week has brought me new friends and some of my best times.
As well as giving me buns of steel, it's given me a social life to lifted my spirits along with my heart rate. What better way to stay healthy than dancing in your living room to workouts graded from low-impact to high energy to high intensity interval training?
Over lockdown our instructors, the superfit Alex and supple sidekick Fergus, have introduced Park Zumba (outside, woohoo!, socially distanced, when restrictions allow) and Social (not Zumba at all, but blethering, storytelling, singing and bashing out a tune online over a beverage or three).
The one rule - apart from stay safe and do what you can - is wear what you like and you cannot overdress - from skeletons at Halloween to Santas at Christmas and on Burns Night…. Em, Elvis. Thank you very much.
"Have you heard of Galentine's Day?" I say to Youngest.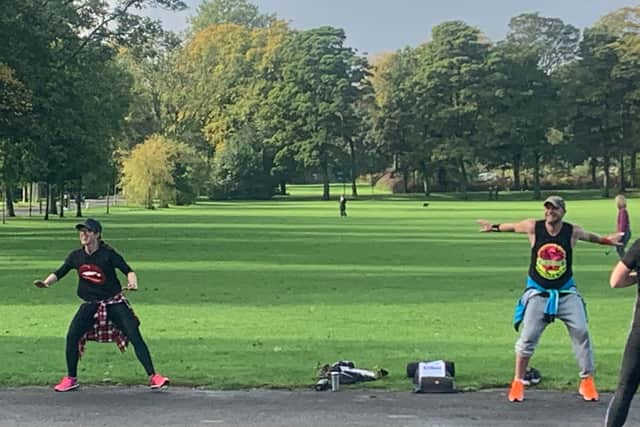 "Yeah me and all my girl friends are doing that. It's like Secret Santa. We all make something for each other," she says.
"Fantastic. What do I have to make?" I say, just for badness.
"Nothing. You're not involved," she says, smiling sweetly.
"Am I not your friend?" I ask.
"Well I'm doing Galentine's with my own friends," I tell her.
"Yeah. We'll all be dancing."
"And we don't have to MAKE anything, just turn up," I say.
"And it's not just for gals. It's for everyone. So I'll be needing the living room."
"This is Zumba isn't it?"
"Yes. Galentine's, Valentine's, Palentine's, whatever, let's get this party started!"
A message from the Editor:
Thank you for reading this article. We're more reliant on your support than ever as the shift in consumer habits brought about by coronavirus impacts our advertisers.
If you haven't already, please consider supporting our trusted, fact-checked journalism by taking out a digital subscription.