Staff shortages have been the mainstay of troubling news for hospitality and retail in recent years, via the impact of Brexit and then the Covid-19 pandemic.
Can solutions to staff shortages be found in the UK immigration system?
It depends on the positions that need to be filled. Brexit has seen far fewer EU citizens coming to live in the UK, and those who arrived pre-Brexit often worked in what are regarded as lower-skilled or low-wage positions. Changes to the UK's post-Brexit immigration scheme mean only skilled workers can be recruited to work in the UK.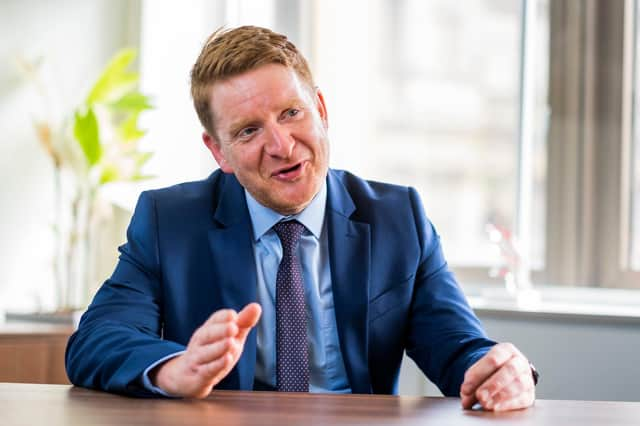 The skilled worker route can be an effective option to consider recruiting from overseas. To be eligible, the role to be filled must appear on the Home Office's published list of eligible occupations. In hospitality and retail, the main eligible occupations are management level staff and, crucially, chefs, though there are more eligible roles in hospitality and retail than you might think.
It's important to note that employers wishing to recruit and employ under the skilled worker route must obtain a Sponsor Licence from the Home Office.
For an employer to sponsor a skilled worker, the person must be paid a minimum gross annual salary of £25,600 or the going rate for the occupation as set by the Office of National Statistics. A chef, for example, would require to be paid £25,600. A skilled worker can be sponsored for up to five years and can apply to settle permanently after five years if they remain in a sponsored position.
Sponsored individuals can also apply with dependent family members. Dependent family members of the skilled worker have a right to work in any job in the UK.
Some positions are specifically listed as NOT eligible on the skilled worker route. In many cases, it is positions where critical shortages reportedly exist, including cleaners, bar staff and waiting staff. Changes to the status of these positions is currently unlikely.
ReWage and the Migration Observatory at the University of Oxford recently co-authored a report, The end of free movement and the low-wage labour force in the UK. It stated: "A challenge for government is that there is no consensus on how much of a problem shortages of workers in low-wage jobs actually presents and thus whether immigration policy should attempt to prevent them."
The government has quickly created visa routes when faced with criticism. The shortage of HGV drivers to fuel the forecourts, lack of poultry farmers to prepare Christmas turkeys, and the care homes crisis all resulted in specific changes to immigration rules. Perhaps this situation will be remedied for hospitality and retail but it is difficult to predict if and when.
Given the efforts to keep staff shortages reported in the media and heard by decision-makers, a similar tailored response to the immigration rules is a possibility.
Current UK immigration policy will only ever be able to provide part of the solution to staff shortages in the hospitality and retail sectors.
However, evidence suggests that the skilled-worker route is under-utilised by certain sectors to recruit overseas workers for positions on the skilled-worker lists. As long as the present system remains as it is, all employers should become familiar with the skilled-worker route to understand when it can provide support in their recruitment drive.
Mark Templeton is Director & Head of Immigration, Anderson Strathern