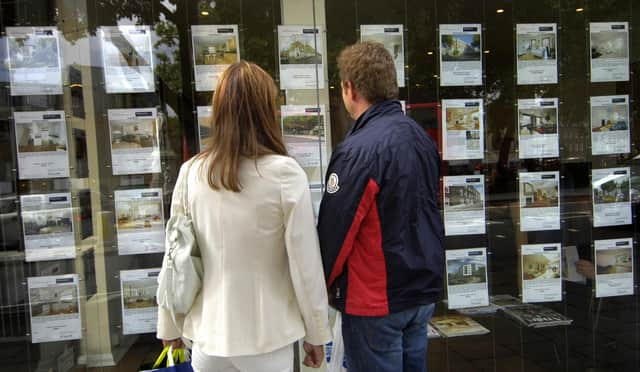 Something to celebrate usually, but we were both a bit tearful as this truly was the end of an era and, for me, a wake-up call of my own financial shortcomings as a (and I hate this word and all its 'snowflake' connotations) millennial.
The so-called war between baby boomers (those born between 1946 and 1964) and millennials (those born between 1981 and 1996) has been a much discussed, meme-ed narrative, which at the heart lies a truth.
Millennials are the first generation to not enjoy higher living standards than their parents. In fact, a recent study shows that those in their 20s and 30s are barely earning more than "Gen X-ers" (those born between 1965 and 1980) were at the same age.
I have seen accounts of people of my age or younger lamenting their shock and upset on social media, that the life their parents have is not one they can look forward to in later years. While I accepted this early on – I graduated in 2008 and started my career with the backdrop of years of austerity that resulted in one redundancy and forced freelance work – I also carried with me the belief that I too would be able to create the family home that my aunt and uncle had for our wider family.
A lifetime of little joys and sorrows
This is a house that has seen milestone birthdays, both parents and us kids, a wedding proposal, multiple parties and a dining room full of friends and family over countless Christmases. It is where my gran spent her last few months surrounded by family, and the garden is where my aunt's best friend's ashes are scattered.
It is this lifetime of little joys and sorrows that had me convince myself that, when they did sell, I'd be able to buy the house and carry on our family story within its stone walls. And why not? They were at least five years younger than me when they bought the house almost 40 years ago.
But sadly, despite being an older millennial, I still fall into the stats. Yahoo Finance reports that houses cost millennials 14 times more than baby boomers, and that average property prices have risen twice as fast as wages in the UK over the past four decades, according to a new analysis of official figures. This means that the average home is now more than eight times higher than average wages.
And none of this takes into account the effects of the pandemic and what will inevitably result in a rise in unemployment, pay stagnation, fewer job opportunities and higher taxes. A recent Financial Times article stated that the pandemic and its subsequent lockdowns will have a toll on first-time buyers, with a managing partner at Knight Frank Finance estimating that, as a result of the shutdown, lenders will issue 150,000 fewer mortgages to first-time buyers in 2020 than they otherwise might have done.
Saving for a home while paying rent
Right now though, we are seeing a property boom with property sales on the up and home prices are also rising. Recent figures from ESPC show the speed of sales and prices, including data that shows between September and November last year, the volume of property sales in Edinburgh, the Lothians, Fife and the Borders went up by nearly a third compared to the same time in 2019.
People are not only buying quickly, they're spending more too as the average amount paid above the Home Report valuation also went up from 2019. All these factors combined won't make it any easier for a generation that already haven't had a smooth route into homeownership.
While buying a home is not impossible for my generation, purchasing an affordable family home, like many that we grew up in, is something only reachable by very, very few of us.
Most will have to rent while saving for a property and, as a widely reported Resolution Foundation study recently highlighted, millennials will likely spend over £40,000 more on rent than their parents by the age of 30.
To put that into perspective, baby boomers typically spent around £9,000 on rent before reaching age 30, whereas millennials will likely spend an average of £53,000 on rent over the same period. While interest rates were much higher for boomers, this had the positive impact of meaning any savings they had would make money – the same can't be said of any money in the bank for today's younger generation.
Downsizing my hopes and dreams
This is indeed if we can save, with philanthropist James Drake pointing out that graduate salaries have fallen compared with inflation in recent years and UK wage growth hasn't exceeded inflation since 2010.
Being in their late 60s, I completely understand the need of my aunt and uncle to downsize. With kids who have left years previously, continuing to maintain a large, four-bedroom late-Victorian villa with about an acre of gardens, is something I can see getting more difficult for them. But this move still came as a shock to us all, especially as they had tried to sell before and had a change of heart.
It is a testament to my aunt and uncle that them leaving has been met with despair from a wide range of friends and family. Theirs is a house that always had an open door, a friendly welcome and a feeling of warmth to it that I am glad the soon-to-be owners have picked up on.
This is sure to continue in their new, much smaller home (they might be pushing 70 but can still throw a mean party) but it has left me realising that, while my hopes of home ownership have not been snuffed out completely, they too have had to downsize.
A message from the Editor:
Thank you for reading this article. We're more reliant on your support than ever as the shift in consumer habits brought about by coronavirus impacts our advertisers.
If you haven't already, please consider supporting our trusted, fact-checked journalism by taking out a digital subscription.