Gender equality is good for business - Jacqueline Dobson
That iconic "glass ceiling" phrase is now 40 years old but is just as relevant today as it was when coined by American writer and diversity champion Marilyn Loden.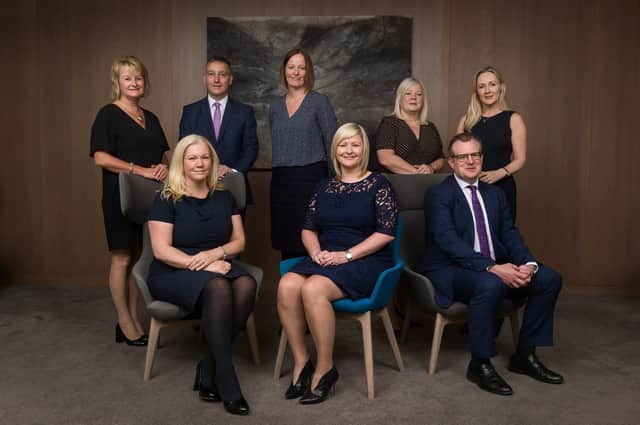 The pendulum has swung since the days when HR professional Loden was told by her boss to "smile more" and lost out on a top job to a rival because he was a "family man".
We owe a lot to those 70s pioneers whose campaigning led to the Equality Act which protects women, and men, from discrimination because of their sex.
However, while the change in the law has been dramatic, there is no room for complacency as evidenced by the average 18 per cent gender pay gap that still exists in the UK today.
We have seen progress in boardrooms, with women now accounting for 32 per cent of positions – up from 12.5 per cent in 2010.
At Barrhead Travel where over 70 per cent of our workforce are female, our 14 per cent gap is one of the lowest the industry.We are proud to be leading the way in smashing that glass ceiling. Seven out of nine of our directors are female, many of whom started as trainees or travel consultants and have progressed as the business has expanded and grown – myself included. Meanwhile across our wider leadership team, 75% are female.
I have worked more than 20 years in almost every part of our business. In a culture where having a family was an asset, not a hindrance to career advancement and where there were plenty of female role models to mentor and inspire.
That strong and diverse leadership team was essential as we navigated through the challenge of pandemic, supporting staff and customers alike.
However, in a company like ours, the key is not parachuting in female talent from outside into senior roles, but to grow and nurture our own.
The hardest part in the career journey is getting off the "sticky floor" – that first stage of a career and then the navigating through the "frozen middle". Opportunities to advance no matter what stage you are at.
Barrhead Travel is proud to support a diverse workforce and promotes personal and career progression regardless of gender. Our business is all about people – which is why we're committed to offering the best training and development in the industry.
We have invested in our talent management programme, with over 50 employees due to embark on management and leadership training virtually . We believe that anyone who joins Barrhead Travel today, whether a school leaver or university graduate, has the potential to become a future leader.
Gender balance is not just about addressing inequality – it is about creating a better more prosperous world for everyone – irrespective of background. According to research, establishing gender pay balance would result in women being £5500 better off a year.
As former Secretary General of the United Nations Ban Ki-moon said: "The world will never realise 100 per cent of its goals if 50 per cent of its people cannot realise their full potential."
Diversity is not a tick the box exercise – but a basic human right that is good for our people, good for our customers and good for business.
Jacqueline Dobson is President of Barrhead Travel
Comments
 0 comments
Want to join the conversation? Please or to comment on this article.