Gardens can become sanctuaries for wildlife and help reverse the decline of nature – Philip Lymbery
Pesticides and the ripping up of hedgerows and flower meadows has turned much of our countryside into a wildlife desert in recent decades
Organised by the Wildlife Trusts, in partnership with Incredible Edible, Garden Organic and the National Federation of Women's Institutes (NFWI), the scheme hopes to enthuse millions of people to grow their own food. Whether an expansive garden, or simply a balcony or a shared space, the scheme wants to inspire us to grow everything from herbs, salad, fruit or veg, to plant bee-friendly blooms. Other ideas include creating shelter for natural predators such as hedgehogs and frogs by leaving a patch of long grass or a pile of logs, and avoiding using pesticides, weedkillers and peat.
All very sound advice that will help democratise solutions to a growing problem: the decline of nature. Benjamin Franklin, a Founding Father of the United States, once famously declared that there is "a place for everything, everything in its place". Like so many of us, I've long seen the natural place for wildlife being in the countryside, but if we can attract it into our gardens too, then so much the better.
However, in recent decades, we've seen much of our countryside become a wildlife desert. The way so much of it is farmed with chemical pesticides, fewer trees, hedges and wildflower meadows has taken its toll. Creatures of the wider countryside have since been seeking sanctuary around our homes and gardens.
Boyhood memories
I remember as a young boy in the 1970s seeing my first goldfinch. We were big birdfeeders in our house, putting out all manner of scraps: leftovers, bread, peanuts. I remember one winter being particularly cold. For the first time ever, we were lucky enough to attract into the garden a gorgeous goldfinch with bright red facial blaze and flashing golden wing patches. I'd never seen anything so beautiful.
They were rare in gardens back then, much more a bird of the wider countryside. Today, the dainty goldfinch – so rare during my childhood – may well have garden bird feeding to thank for its existence. Numbers in gardens have increased many times. Rescued from a countryside that has become ever more devoid of the seeds they need to survive.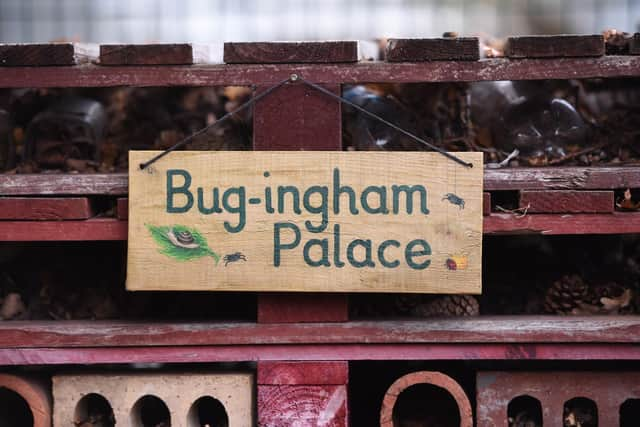 Positive outlook
Thankfully, things are starting to look better. Not only do we have nature-friendly initiatives springing up to celebrate the new king, but new subsidy measures are now targeting environmentally friendly farming, not least the environment land management scheme in England. But back to gardens, can we really make a difference?
Well, the answer is a resounding yes. According to the Royal Horticultural Society, there are 30 million gardeners in the UK. If we were to put all our gardens together, they'd cover a land area about the same size as Perth and Kinross! So, gardening for nature can really make a difference by enriching our homes, lives and happiness.
Comments
 0 comments
Want to join the conversation? Please or to comment on this article.