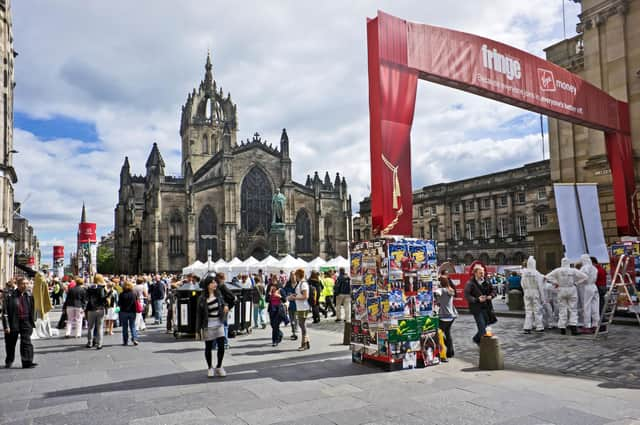 Edinburgh in August and it's as if the past two years of lockdown were a bad dream. Flyers and fireworks, FOMO, gridlock, locals breenging through the throngs muttering 'Sakes!' and sighing if a tourist has the temerity to ask the bus driver if we're bound for The Royal Mile. And if you live here you have the best seat in the house. For me that's the wooden bench in the park at the bottom of my street with the skyline view for the tattoo fireworks. Happy Days and unmissable.
Unless you're Youngest Child who is swanning off to Greece with her pals.
"Festival? Naw, it's on every year."
"Well, no it isn't. Remember 2020, and last year wasn't the full thing. You might miss something."
"Well, you can tell me about it. And I didn't get to go ANYWHERE, EVER, during Covid. It's time to catch up…"
"Well just make sure you don't…"
"I know. So, where is Kefalonia?"
She has many strong points but geography isn't one of them.
"Where's my passport?", "Which bikini? Better just take them all."
And on it goes until I wave her goodbye at the airport and return to a whole week of peace and quiet, nothing to worry about. I can feel my insides untangling and the butterflies that live there floating away onto the breeze. Until…
"Hello, I'm on the veranda doing my tan."
"Great, but it was nearly a four hour flight. Who knew? Anyway, we've been on the beach and out lots. I'm just up early tanning (it's lunchtime), and there are loads of so cute cats, I KNOW, don't bring one home. It's brilliant here, so hot, so chill. Thank you for getting me on the plane and everything. What have you been doing?"
"Well I went to see a brilliant show last night in the Fest…"
"By the way, we've got a leak."
In a corner of the verandah I can see a bucket brimful with water.
"That needs emptied. Do something!"
"Yes, in a minute. It's OK, the owner of the flat lives below…"
"Get down there now. Speak to them! Sort it out!"
"Yeah, when the others get up. It's fine - been like that since we got here. You know you really need to chill more. Learn to relax. See a show."
She's right. I will. Once I've finished googling 'leaky air conditioners'.