- Forsestry sector must work closely with government to reap the net zero rewardsStuart Goodall
The forestry sector came together in Edinburgh recently to celebrate rising talent and recognise businesses driving growth in the low-carbon economy at its annual awards.
A record number of attendees heard guest speaker, previous Forestry Minister Màiri McAllan, describe the industry as "thriving and successful" and "integral" to delivering a range of social, economic and environmental benefits.
With a new First Minister and Cabinet in place, and with Mairi Gougeon taking on forestry responsibilities as Cabinet Secretary for Rural Affairs, the industry is looking to build on a strong legacy of government/industry co-operation. Having a seat back at the Cabinet table is crucial for our £1 billion industry and Ms Gougeon has previous experience of forestry as Minister for Rural Affairs between 2018 and 2020 - a time when the Scottish Forestry Strategy was passed.
In 2019, Ms Gougeon visited Jerah near Menstrie, the largest new productive planting site in Scotland at the time, and said it was "a great example of multi-purpose forestry … delivering woodland creation, carbon sequestration, timber production, recreation and flood management".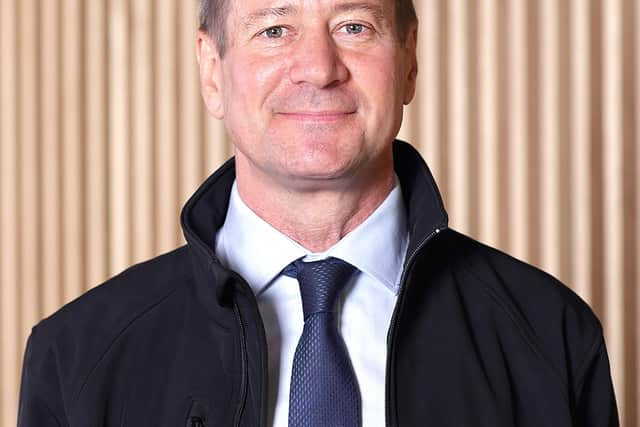 Scotland has been the undisputed forestry leader within the UK in recent years, planting 75-80% of all new woodland, attracting hundreds of millions of pounds of investment and producing more of the wood we consume – vital as timber demand soars globally with countries embracing wood use as a means to decarbonise sectors like housebuilding.
So far, so good, but there are two important points to make.
First, Scotland planted very few new wood-producing forests for almost 30 years from the late 1980s onwards, while shrinking the forests we had. This resulted in a significant net loss of Scotland's productive timber resource and the impact will be seen in future decades as wood availability is forecast to fall from the late 2030s - in the run-up to Scotland's net zero target of 2045.
Second, confidence has returned to the sector over the last five years, but that can easily be lost. Scotland's forest-based industry has been a success story, delivering levels of investment few industries can match. Its growth has provided thousands of new, comparatively well-paid jobs in parts of Scotland with few alternative sources of employment - and it is crucial to achieving net zero.
Forestry is an industry where government regulation, grants and rules are hugely influential - and very sensitive to the signals it receives, both the words and actions of ministers. A sense of unease has been creeping into the industry recently.
Since the 1990s, it has embraced world-leading, modern standards for forestry which have ramped up benefits for wildlife, and is now working to establish and demonstrate how its growth can benefit people in rural communities.
One continuing challenge for the sector is that people see the product of last century's government-driven 'dash-for-timber' on the hillsides – square-edged blocks of forest which may only contain two tree species. The multi-species new forests now being planted, designed to complement the landscape, are young and still barely visible, especially broadleaved trees that grow slowly.
While the benefits of these new woodlands for biodiversity are only now emerging, it looks very promising indeed, and, according to the Government's own research agency, fast-growing conifers will make the greatest contribution to meeting Scotland's 2045 net zero target.
The forestry and wood industry looks forward to working with the new forestry minister to establish the best combination of actions to achieve increased low-carbon growth, create more jobs, achieve net zero, spread wealth in rural communities and protect and promote biodiversity.
Recent years have shown the partnership approach between government and industry can deliver so much for climate and communities, with potential for much more. The forestry and wood industry remains committed to collaboration with the Scottish Government to unlock that potential.
Stuart Goodall is Chief Executive, Confor: promoting forestry and wood
Comments
 0 comments
Want to join the conversation? Please or to comment on this article.