Forget the Rosebank oil field. Labour's renewable energy plans could save £93 billion for UK households – Monica Lennon
People power helped prevent the controversial Cambo oil and gas field from going ahead and a similar effort is required to 'Stop Rosebank'
Young people have plenty of reasons to worry about the climate crisis caused by previous generations. However, a new study by Age Scotland challenges some of the stereotypes about how older people feel about our burning planet. The survey confirms that older people want to play their part in fixing the climate crisis, even though they will be spared the worst impacts.
As much as we can try to reimagine a world where the climate crisis had been acted on sooner by earlier generations of leaders, the wildfires, floods and droughts that dominate the news today are the new normal. Putting an end to repeating the same mistakes bridges the generational divide and is already uniting campaigners from diverse backgrounds.
Despite knowing beyond doubt that the burning of fossil fuels is driving our world to the brink, threatening human life and all the wonderful creatures we share it with, governments appear addicted to extracting more gas and drilling for more oil. Change is needed, but if the UK Government approves the huge Rosebank oil field off the coast of Shetland, and its potential for 500 million barrels, we can say goodbye to any serious hope of tackling the climate emergency.
Some industry and political leaders insist new North Sea developments like this will boost UK oil supply, but this is not how this global industry works. Despite its size, Rosebank will not lower people's fuel bills or boost UK energy security because 90 per cent of its reserves are oil, not gas, and, like 80 per cent of all North Sea oil, it will mostly be exported overseas.
To add insult to injury, the UK public is expected to subsidise its owners with £3.75 billion in tax breaks. And who benefits the most? That would be the Norwegian state, which is the majority shareholder of the company involved, Equinor. Bad for taxpayers and the environment, Rosebank is also bad for workers who have long been promised investment in the jobs of the future. Delaying a just transition to the well-paid and secure careers that workers and communities in Scotland and the UK need, while making Norwegians richer, would be unforgivable.
Playing on people's genuine concerns, some politicians want us to believe that extracting every drop of North Sea oil is the best way of buffering Britain from a volatile and imperialist Russia, but Rosebank is not the answer. The independent UK Climate Change Committee is clear that the expansion of fossil fuel production undermines the UK's climate commitments but industry lobbyists are pulling the government in the other direction.
So, what can be done about it? Firstly, people-powered campaigning has already stopped the controversial Cambo oil and gas field, proving that the Rosebank resistance is a winnable intergenerational crusade. Whether you are a youth climate striker or a grandparent fighting for clean air, everyone should lobby their MPs and MSPs to 'Stop Rosebank'.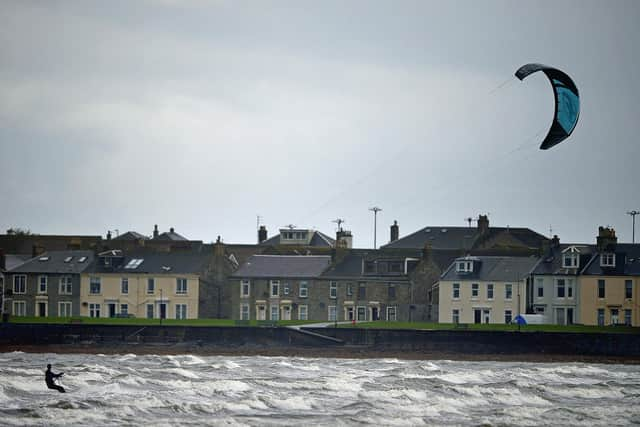 Secondly, momentum is building around the world for a new crime of ecocide, a cause initially championed by the late Scots barrister Polly Higgins. Scotland could introduce such a deterrent to make the most serious acts of environmental damage a punishable crime.
It would be fitting if MSPs backed my members' bill, making Scotland one of the first countries in the world to put an ecocide law on the statute books. This will not save the planet overnight, but it will help reset the systems fuelling the climate emergency.
Thirdly, we must put social and economic justice at the heart of the response to climate and biodiversity crises. If Labour enters government next year, Keir Starmer will launch Great British Energy, a new, publicly owned, clean energy generation company. Based in Scotland, GB Energy will focus investment into our industrial heartlands.
Labour's plan to make Britain a clean energy superpower by 2030 is a better deal for the country than Rosebank. By harnessing the sun, wind, and waves, it is possible to save £93 billion for UK households, create thousands of jobs and boost energy security.
In the meantime, an answer on Rosebank rests in the hands of Clare Coutinho, the newly appointed Secretary of State for Energy Security and Net Zero. Whether you are a child or a centenarian, everyone deserves a fair and fast transition away from oil and gas. For all our sakes, Ms Coutinho must make the right decision. Approving an oil field that produces more CO2 than 28 countries do in a year would be disastrous.
Monica Lennon is Scottish Labour MSP for Central Scotland
Comments
 0 comments
Want to join the conversation? Please or to comment on this article.