Forests and woodlands both big and small could be our Climate Change Champion - Jean Nairn
Today is the UN International Day of Forests, a chance to celebrate and raise awareness of the importance of all types of forests right across the world; from the Amazon to Aberdeen, Borneo to the Borders.
Never before has there been a greater need to grow and maintain good quality woodlands, something Scotland is striving to increase, from local projects to top-rate commercial forestry.
This year's theme is Forests and Health and it could be viewed as the health of the planet, which we all know is in urgent need of attention. But it is also important to focus on the role woodlands can play on a local and personal level; improving biodiversity as well as creating green spaces for a community to enjoy and improve their well-being and connection with nature in their daily lives.
Scotland's Finest Woods Awards 2023 has the environment at its heart with the Climate Change Champion Award open for direct entry from any forest or woodland, big or small.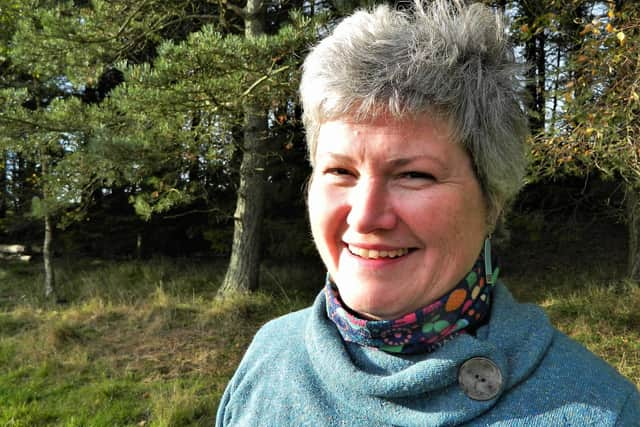 It is one of 11 competitions which promote and honour best practice, whether that be a community wood, school garden, shelter belt on a farm or large-scale forest plantation. The deadline for entries is at the end of the month so the team at Scotland's Finest Woods are starting to sift through some brilliant examples across the country.
So, if you are involved in any type of great woodland or forestry work, don't miss your chance to join in our celebration of all the great work taking place in Scotland.
As the executive director of Scotland's Finest Woods, the vital role trees and woodlands have is clear to see. But don't just take my word for it, here's what the UN has to say: "Spending time in forests increases positive emotions and decreases stress, blood pressure, depression, fatigue, anxiety and tension. Trees in cities also absorb pollutant gases from traffic and industry and filter fine particulates such as dust, dirt and smoke, which help shield urban populations from respiratory diseases."
That mix of uses is at the heart of this year's awards, meaning there is a category for anyone; community and school woodlands help promote well-being, while forestry and integrating trees on farms can show sustainable practices, and all help biodiversity and climate change mitigation.
The 2023 line-up sees all six Award categories return, including the prestigious Climate Change Champion Award available for either a project related to climate change such as best practice forestry or a woodland project (e.g. mitigation or adaptation) or a learning / knowledge sharing project.
The Community Woodlands Awards entries are sought for two competitions for small and large community woodland groups. And, the Tim Stead Trophy can be awarded to the overall Community Woodland Award winner.
Schools and Early Years Awards are back again, and we want to seek out Scotland's most fun-packed schools and pre-schools' woodland projects: £250 and superb trophies are among the goodies available to be awarded to each of these winners together with a Mag Post and a Tree Pack.
The New Native Woodland Award has one competition for the creation of new native woodland - by natural regeneration or planting. There are two awards within the Farm Woodland category and the Quality Timber Awards category has three competitions seeking best practice in high quality timber production.
You may enter one or more competitions if you meet the entry criteria for each.
We are very grateful to our team of volunteer judges who will visit all short-listed entrants in each prize category in April / May to find the very best entries. We are also very grateful to all our generous sponsors who enable the Awards to take place – individually acknowledged on the website.
Go to www.sfwa.co.uk to find out more and enter. But don't delay as the deadline is March 31.
Jean Nairn, Executive Director of Scotland's Finest Woods
Comments
 0 comments
Want to join the conversation? Please or to comment on this article.