Forensic Medical Services Bill is an important step forward for treatment of rape survivors in Scotland. The gender row misses the point – Sandy Brindley
When the very worst happens, all of us should be able to trust that the institutions which are supposed to protect us will not let us down.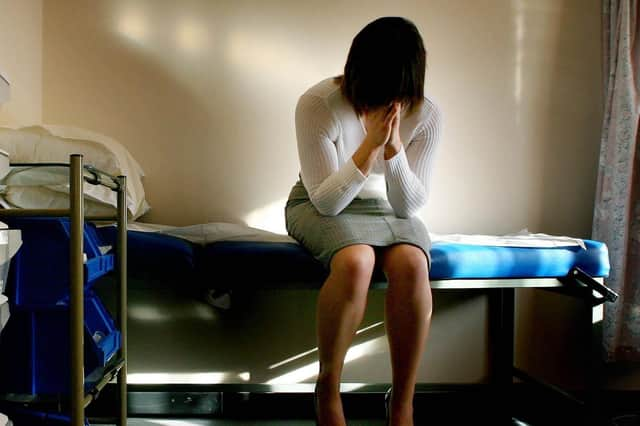 For far too long, survivors of sexual violence have been badly failed by a disjointed forensic, health and justice process. This has seen women in the immediate aftermath of being raped being examined by a male medic in the back of a police station with little to no attention paid to their emotional or sexual health needs post-rape. If they needed something as simple as emergency contraception, they had to go organise that themselves.
The changes we are now seeing are urgent and necessary. We have lagged behind the rest of the UK in our response to the immediate needs of people who have just been raped or sexually assaulted and this has been traumatising for many survivors.
Unable to wash for days after being raped
The single biggest issue that women raise with Rape Crisis in Scotland about the process of getting a forensic examination after being raped is not having access to a female doctor. For many women, being examined by a male doctor – no matter how experienced or sensitive they are – adds considerably to the trauma of an already really difficult experience.
We have been campaigning for better forensic responses for more than a decade, and under the leadership of the former Chief Medical Officer Catherine Calderwood, there have been positive developments. Central to these have been the voices of rape survivors, who have with great courage spoken out about inappropriate care, lengthy delays in examinations being organised, meaning they couldn't wash for hours and sometimes days, and the distress of having to undergo such an intimate examination by a male doctor so close to having being raped.
The Forensic Medical Services Bill, which returns to Holyrood on Thursday, is a landmark. It places a clear responsibility onto the NHS to meet the needs of someone who has experienced rape or sexual assault and introduces a system of self-referral, where someone can still access a forensic exam even if they haven't yet decided whether to report to the police. This means crucial potential evidence can be captured and safely stored until someone decides whether or not they want to report.
The Bill also implements a provision from the 2014 Victim and Witnesses Act, which gives someone the right to request an examiner of a specified gender. It is important to note it does just give the right to request, no guarantees can be given that a female doctor will be available when requested because of the historic lack of prioritisation of recruitment of female doctors means there just aren't enough yet.
Progress has been made in this area – around 60 per cent of forensic doctors in Scotland are now women, compared to 30 per cent in 2017. Those who think this still isn't good enough are right.
Johann Lamont MSP has this week lodged an amendment to the bill, to change the reference from "gender" to "sex". It is not clear what she is trying to achieve with this – some commentators see this as a development which would exclude trans women doctors from carrying out forensic examinations.
If this is the intent of the amendment, it will not achieve this. No concerns about the use of the term gender were raised when the original bill was passed by the Scottish Parliament in December 2013; the terms sex and gender are often used interchangeably. Replacing one word with another will have no impact on the availability of female doctors.
The amendment misses the point – the key issue facing women in Scotland accessing forensic examinations is not trans women carrying out these examinations. As far as we know there are no trans examiners in Scotland.
The real issue is that in four out of ten examinations women face being examined by a male doctor. If they request a female doctor, they may be told that this is possible but will involve a considerable delay. Most women are so desperate to wash that they then agree to the exam being done by a male doctor. This is unjust and unfair.
We are still in a position where there are not enough women working as forensic medical examiners in Scotland to be able to guarantee access to a female doctor. Until this changes, women will continue to face an impossible choice between not washing for hours or days after being raped, or being examined by a male doctor.
The Forensic Medical Services Bill is important, and it is a step forward. However, the work to ensure that survivors without exception are met with compassion, dignity and a trauma-informed approach following rape is far from over.
Sandy Brindley is chief executive of Rape Crisis Scotland
A message from the Editor:
Thank you for reading this article. We're more reliant on your support than ever as the shift in consumer habits brought about by coronavirus impacts our advertisers.
If you haven't already, please consider supporting our trusted, fact-checked journalism by taking out a digital subscription.
Comments
Want to join the conversation? Please or to comment on this article.