Food and drink sector needs time to recover from Covid and Brexit blows - David Thomson
I am proud – more than ever – to work for the Scottish food and drink manufacturing industry. Every day I get to work with a range of different companies of all sizes that make food including haggis, biscuits, oatcakes, porridge, soft drinks, and ingredients for other food businesses. Our industry is growing and thriving – this is due to the hard-working and passionate people that work in our sector.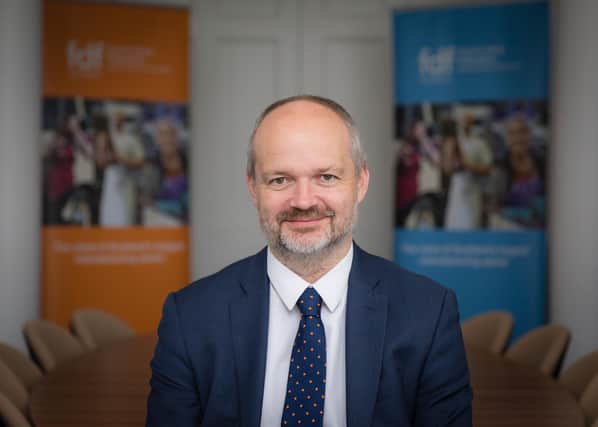 Last week, we published our manifesto – setting out our key priorities for 2021 and beyond. Our first priority is to support the future growth of our industry. Throughout the Covid-19 pandemic, the 47,000 hidden heroes that work in food and drink manufacturing companies across Scotland have kept our nation fed and supported their local communities. They have shown great resilience; finding new ways of working, learning new skills and looking for other opportunities to sell their products.
These businesses are also getting to grips with the new processes, paperwork and IT systems involved in exporting their products to the EU. There have been problems and we are working with governments across the UK and EU authorities to ensure they are aware of any issues arising, and to seek quick resolutions where possible.
Our industry needs time to recover from the impacts of Covid-19 and the changes brought about by Brexit. We are asking Holyrood for a moratorium on policy and regulation changes that will negatively impact food and drink companies. The Scottish Government can help – we were delighted to see the Scotland Food & Drink Partnership's recovery plan supported in the recent Scottish Budget. This year more than ever it is vital that government helps businesses to recover and to capitalise on new opportunities at home and abroad, and it would then seem perverse to harm those very same businesses with punitive policies and legislation.
In many ways food and drink businesses are ahead of the curve, and FDF Scotland will continue to press for more progress in a number of areas.
Helping to improve the health of our people in communities across Scotland is a top priority for our industry. Our food and drink businesses are playing their part and will continue to do so. A whole lifestyle approach is required, focusing on how we obtain a balanced diet and keep active. Our Scottish Government funded dietary improvement Programme – Reformulation for Health – is helping people enjoy healthier diets. It supports smaller food and drink businesses to make changes to their recipes, provide clearer information on portion size, or to change the way food is prepared. Further funding and support is needed to expand this programme allowing more businesses to support healthier food choices.
Our members are making great progress in achieving a more environmentally sustainable Scotland in areas such as reducing food waste, the use of more sustainable packaging, and reducing their CO2 emissions. To help achieve Scotland's net zero target it is important that energy transition funding is applicable to our small and medium-sized food and drink manufacturers.
Investing in people, skills and innovation is key to achieving all of these priorities. Through our Scottish Government funded skills initiative – A Future in Food – we work with food and drink companies and other partners to promote careers in food and drink. Continued funding of this initiative is crucial to support a pipeline of highly skilled recruits. Another important area of this work is gaining insights on the future skills that food and drink companies need in areas like enhanced automation, artificial intelligence, circular economy and big data.
We look forward to working in partnership with the next Scottish Parliament and Government to ensure the future success of the vital Scottish food and drink industry. If you want to find out more – please get in touch!
David Thomson, CEO, Food and Drink Federation (FDF) Scotland
Comments
 0 comments
Want to join the conversation? Please or to comment on this article.