The UK is already an early adopter of wind power, with the largest installed base in the world and a future target for 50 gigawatts (GW) of operational wind energy by 2030. But it is floating wind – the latest advent in renewable energy technology – which is the key to delivering massive contributions to our energy grid.
While this is still in its global infancy, the UK Government has set a goal for 5GW of floating offshore wind energy by the end of the next decade, and I believe we can be even more ambitious. This week, Glasgow hosted Scottish Renewables' offshore wind conference – a fitting location given the climate policy agreement reached at the COP26 climate summit in the city in 2021.
Today, around 80 per cent of the world's wind resources are in waters deeper than 60 metres, which are unsuitable for the traditional bottom-fixed foundations we have become used to seeing from shorelines around the UK. Floating turbines are based much further away in deep water, which enables larger installations that float on specially constructed bases.
For example, the Arven offshore wind farm that will be built out to sea some 44km from Lerwick by Mainstream Renewable Power and Ocean Winds could power the equivalent of over two million homes and save two million tonnes of carbon emissions each year. Scaling up, industrialising floating offshore wind and using market-leading technology to reduce costs will be invaluable for positioning the UK as a global leader.
We have already made a great start in the UK, but the much-needed growth in affordable floating wind will require a sharp focus on innovation and new technologies to deliver on its extraordinary potential. We can grow our domestic supply chain capability even further, while also investing in future technology leaders and collaborating across global supply chains to enable wind developers to provide affordable clean energy at speed.
We can also learn from what other industries are already doing successfully in the UK. If we look at the aerospace or defence sectors, they prioritise technology investment and evolution based on homegrown capabilities and strengths. In the renewables sector – and particularly in the floating offshore wind industry – we have an opportunity to mirror this.
We have world-leading expertise in subsea engineering in the UK and particularly in Aberdeen. Companies which have built their technology centres in the UK for oil and gas can make the transition to renewable energy and continue to adapt and build on their industrial footprint. Two green freeports at Cromarty Firth and the Firth of Forth will repurpose sites at the heart of the offshore industries, while the Port of Aberdeen has made a £450m infrastructure investment to ready itself for the future.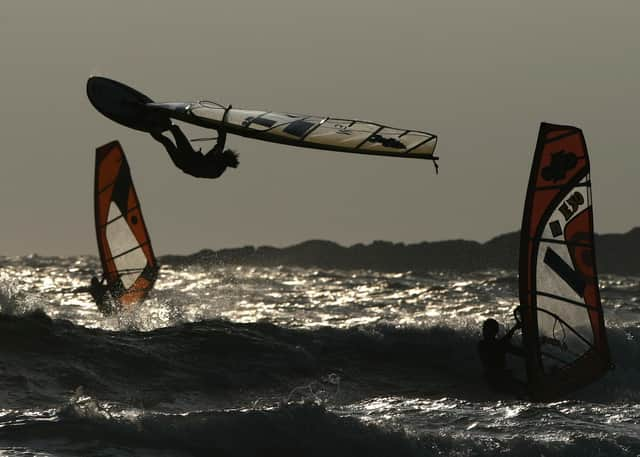 The UK rightly set its ambition to grow renewable power in the early 2000s – years ahead of most major economies. Floating offshore wind is the next frontier in renewable energy, and is one of the most exciting new technologies there is. It will require collaboration, investment and a laser-like focus to fully deliver on its potential – but I know that Scotland and the UK have what it takes.
Sian Lloyd-Rees is UK managing director for Mainstream Renewable Power