Five hesitant capitals bar way to EU accession for an independent Scotland - Marc Weller
A key argument in favour of a second referendum is that Brexit changed the situation since the last poll of 2014. After all, a significant majority of 62 per cent of Scots were in favour of remaining within the EU, with only 38 per cent opting for Brexit.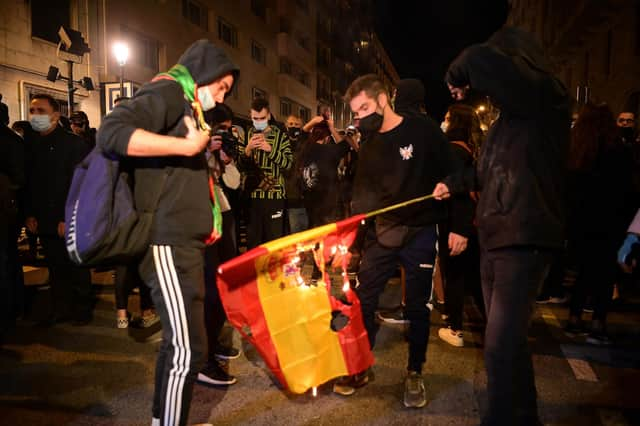 If EU membership is the critical issue, then it is legitimate to ask how an independent Scotland would fare where relations with Brussels are concerned.
Somewhat oddly, the SNP government did not use the negotiations period after the invocation of Article 50, triggering the UK withdrawal, in order to bolster Scotland's position post-Brexit. There was plenty of time – nearly three years in the end. It had been expected that Scotland might press for a right of return, or of eased return, in case of independence.
Of course, the Brexit negotiations were channelled through Downing Street. Yet, Edinburgh had been promised by Theresa May a significant role in the process. And there was a lot of sympathy in Brussels for the case of Scotland—a nation seemingly dragged against its will from the bosom of the ever-closer Union.
On the other hand, EU officials are notoriously anxious to avoid interfering in sensitive domestic constitutional issues of members, as Catalonia proved. When Edinburgh finally dispatched emissaries to Brussels to plead its case towards the end of last year, the relevant senior EU representatives were mysteriously unable even to see them. There was no desire to upset the tender flower of the Brexit agreement with London that was then, after all, emerging.
Some political observers think that the SNP was quite happy to see matters progress according to Boris Johnson's script. That way, it would be easier to claim exclusion from the Brexit process and redouble the demand for independence.
Scotland would really need to obtain EU membership from the moment of independence. Otherwise, it would have to negotiate trade agreements with the rest of the world, pending membership. Without subsidies from the EU as a geographically disadvantaged region, making up for the loss of the present block grant from Westminster, the financial position of the new state would be precarious from the start
Of course, having been part of the EU, Scotland fulfils virtually all of its complex standards. It should be possible to breeze through the various chapters of the accessions process, or aquis. Even now, after Brexit Edinburgh is sticking to EU compliant policy, say on fisheries, to ease re-entry.
Of course, there is a fairly long line of other states waiting for accession, often for many years. But the British practice of entering the bus according to one's position in the queue does not apply in this instance. Accelerated entry would be possible.
Yet, there would be difficult issues requiring extensive negotiation. There is the question of the border between the remaining parts of the UK and Scotland—an issue that nearly broke the UK Brexit deal where Northern Ireland is concerned. The problem could only be overcome there as all agreed on the need to save the Northern Ireland peace deal.
No such considerations apply in relation to Scotland. And the Scottish economy is closely intertwined with that of the rest of the UK, making a hard border across the island of Britain unthinkable.
If independent Scotland were to retain the pound, as is proposed at present, it could not make the commitment to join the European Monetary Union that may be required. Brussels would need to be willing to make a special concession on this point, which may be unlikely.
But membership would still not be assured. Take the case of Kosovo. Most EU states participated in the developments that brought the territory of some two million inhabitants to eventual independence, to the point of going to war in 1999. Over 20 years afterwards, and over a decade after having formally declared independence, Kosovo is still far removed from its much-desired EU membership.
Five EU members resolutely refuse to acknowledge Kosovo's statehood. The reason is simple: they face their own threats to territorial unity. Cyprus shares its island with the breakaway Turkish Republic of Northern Cyprus supported by Turkey. Spain fought Basque nationalists for decades and has just now controversially defeated Catalonia's attempted secession.
The remaining three, Greece, Romania and Slovakia, are worried that ethnic populations on the fringes of their territories might join their national brethren across the border. All five are determined to oppose any precedent in favour of secession. But EU membership requires unanimity among the existing members.
Scotland would have to show that its case is entirely different in order to avoid a five-fold veto over its EU membership. It would have to show that independence was obtained through an amicable divorce that could not remotely be considered an opposed secession by the quintet of hesitant states. The unqualified agreement of both sides, Edinburgh and London, on the process that leads to independence, and on its outcomes, would be essential.
Nicola Sturgeon has already acknowledged this fact when insisting that any referendum and potential move to independence would be entirely "legal". This amounts to a submission of the independence process to the UK legal order.
It may seem controversial in the eyes of pro-independence campaigners to subject the independence process to the very legal system from which they seek to remove themselves. However, even if somewhat painful for the SNP, this attitude is correct. Holyrood cannot achieve independence with guaranteed EU membership in any other way, and it could not sustain independence without EU membership.
Both sides will have to accept compromises when the terms of the referendum and any subsequent roadmap are negotiated after the May election. In fact, Holyrood would need to persuade Westminster to play an active and positive role in supporting Scotland's campaign for EU membership if the referendum favours independence. This would involve supporting early contacts between Edinburgh and Brussels and, walking hand in hand and smiling broadly, a charm offensive aimed at the five hesitant capitals.
Marc Weller is professor of international law and international constitutional studies at the University of Cambridge and a barrister at Doughty Street Chambers
Comments
 0 comments
Want to join the conversation? Please or to comment on this article.