Finding your way in the corridors of power - Julie Moulsdale
As a female founder, it was a welcome opportunity to be a panellist at an event at the Scottish Parliament encouraging the diversity of contributions at Holyrood. Organised by Women's Enterprise Scotland and the Institute of Directors, this event is part of a wider mission to ensure all voices are heard at the Scottish Parliament, including at Cross Party Groups (CPGs). As well as other forms of diversity, gender was a hot topic of discussion. Several MSPs including Michelle Thomson, Fiona Hyslop, Maggie Chapman and Presiding Officer Alison Johnstone were very keen to achieve a more equal and accurate representation of views of the Scottish population.
I was surprised to hear that although there is almost 50 per cent female representation in Parliament, over 60 per cent of interventions are made by men. Certainly not backing up the stereotype of women being the gender who like to talk.
Rightly or wrongly, politics is often portrayed as being a difficult world for businesses and individuals, especially women. There is a belief that consultations held by the government are just ministers and civil servants going through the motions, rather than giving stakeholders the opportunity to help shape and mould future legislation. When it comes to budget time, the needs of specific industries can often feel overlooked.
It's no wonder given the unfamiliar language and processes that Parliaments both at Holyrood and Westminster use: legislative consent memorandums, delegated powers, private members' bills. The alien list goes on and it can be overwhelming for someone outside the political world.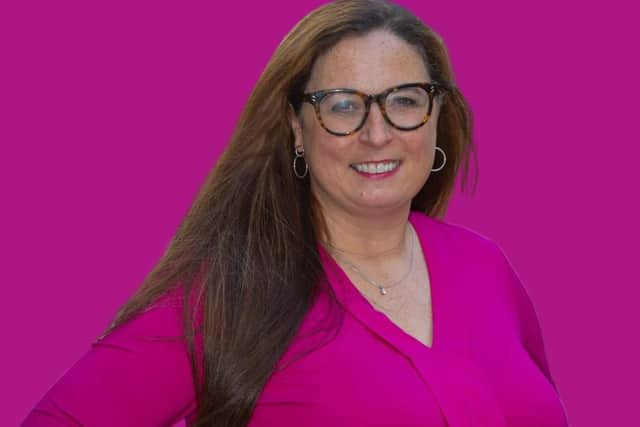 But with the right knowledge and support, effective political engagement can deliver great returns. Engaging with CPGs in the Scottish Parliament is one such way of getting involved and is a relatively easy way of getting your voice heard. CPGs are groups of MSPs from across the political spectrum, stakeholders like charities, businesses and pressure groups, and even just private individuals. There are similar groups in Westminster too, but with the name All Party Parliamentary Groups. CPGs are not directly involved in parliamentary proceedings, but they do hold some sway and are regularly referenced in the chamber or in committees.
Most of these groups have a very specific focus such as life sciences or housing, but they can cover anything and everything such as specific countries, and even specific sports. As they have such narrow and specific topics, and tend to only meet once per quarter, the time spent taking part can be very useful yet not require a lot of effort.
These groups are filled with like minded organisations who have a keen interest in the specific topic, so are a great way to network with people in your industry or supply chain. More importantly, they will be attended by lawmakers who are interested in supporting the particular cause to flourish in Scotland.
Most of all, CPGs will have the institutional knowledge and be able to notify and coordinate members when relevant legislation or consultations are being discussed in Parliament. This gives you the opportunity to have your voice heard during the parliamentary process, rather than just hearing about it when all is said and done, when all you can do is comply with the new regulations.
So while the world of politics may seem overwhelming and impossible to break into, CPGs could be a successful introductory route – for both men and women!
Julie Moulsdale is Managing Director at Perceptive Communicators.