Finances should not be a barrier to the study of law – Heather McKendrick
The legal profession must attract the best people, not simply the most privileged, says Heather McKendrick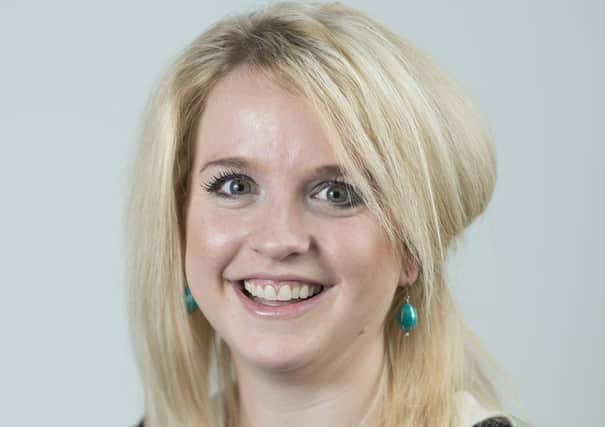 The end of May marks the closing date for applications for the Lawscot Foundation. This is a charity, established by the Law Society of Scotland in 2016, to support gifted young people wishing to study law, but who, through financial constraints, may be unable to do so.
Every person we support has an offer to study law at university, but faces the possibility that, without financial assistance, they would not be able to take up that offer.
Let's consider how unfair this would be. We have a stringent selection process, meaning the students we support are the most deserving.
Currently, we support 24 students, most of them high-performing students from low-progression schools. Most, if not all, have faced challenges that are hard to imagine.
Take Laura. During school, she became estranged from her family and spent a period living in a homeless shelter. Despite this huge hurdle, she worked hard and secured the grades needed to be offered a place to study law. Imagine if Laura couldn't proceed with this dream because she couldn't afford to do so.
Covid-19 has had an enormous impact across the globe, creating injustices and highlighting unfairness. In the grand scheme of things, Laura not being able to proceed with her studies could be deemed sad, but perhaps not a great concern. I understand this thinking, but I urge you to think differently.
The spotlight on societal disparities means we can take opportunities to help close gaps, rather than let them become gulfs. We all know when there is a downturn or economic shock, the most vulnerable and least advantaged are hit the hardest.
In terms of attainment rates of young people, we can already see additional challenges – it might be lack of access to laptops, wifi, a desk, a peaceful environment or direct contact with motivating teachers. Some students may have access to online tutors, others won't. It's easy to see how the gaps can widen.
The same applies, of course, to students currently studying law, many of whom rely on part-time jobs to supplement their income during the year. Covid-19 is likely to mean it is increasingly difficult to find work, especially during summer holidays, to assist them financially.
What will happen is that those who can afford to proceed with their studies will do so and those who can't, won't. That doesn't translate to the best people entering the profession. This reality will be replicated across every sector and society as a whole. That's why it's such an important issue.
Let's come together to reverse that trend.
The Lawscot Foundation can't solve all these huge, societal issues, but can make a real difference to the people we can and do support – the difference between someone staying at university or not; someone fulfilling their career ambitions; or someone being the first person in their family to go on to higher education.
It helps the profession to get one step closer to ensuring law attracts the best people, not simply the most privileged. Now is the time to help to make these vital differences.
Like many charities, our income has been hit by cancelled events and lost fundraising opportunities. However, I don't want our charity to deflect donations away from any other important cause at the moment.
That's why I am asking those of you who are in a position to do so, to think about a regular cost that you are not spending at the moment – can you afford to donate it? It might be your commute or weekly lunches out. I normally take the bus to work three times a week – £3.60 x 3 = £10.80 per week, so that's what I will donate. 100 per cent of the donations go to the students and they rely on that funding. Please don't let Covid-19 reverse the positive steps that we have made to help close the gap.
Applications for pupils or students planning to start the LLB in 2020 close on 29 May 2020. To find out more about our work and make a donation, please visit lawscotfoundation.org.uk.
Heather McKendrick is Head of Careers & Outreach, Law Society of Scotland
Comments
Want to join the conversation? Please or to comment on this article.