It wasn't something I would normally order but, in a tiny farmhouse restaurant in a remote corner of Italy, I had a plate of fava beans and grilled vegetables that went straight onto my list of desert island dishes. I'd heard the food was good but how on Earth did the chef and his tiny team manage to produce dish after amazing dish in the middle of nowhere?
I was contemplating the amazing alchemy of cooking when the Australians arrived. Two couples breezed in and demanded to see the cocktail list. The waiter patiently explained they had some lovely local wines, all priced at less than 20 euros, but they didn't have any cocktails. That didn't go down well.
Then came the inevitable: they had dietary requirements and what was the chef going to do about that? The waiter disappeared into the kitchen and came back with a list of suggestions, including gluten-free pastas. That also seemed to disappoint, as if the whole point of mentioning it was to create a problem rather than find a solution.
All of this took place at full volume for the benefit of the rest of us but I wasn't really bothered. I just felt sorry they were missing out on the proper enjoyment of the eating experience.
Then it happened. When the pasta course arrived, the chief dietary martyr summoned the waiter back, "I really wanted this al dente… you know, that means with bite", she said.
Seriously? A tourist from a land famed for eating vegemite is going to tell a brilliant chef how to cook pasta? At that point, I snapped, picked up all the plates from the table, kicked the Aussies out the door and tossed them some euros to go and eat at McDonalds on the autostrada.
Sadly that only happened later in my dreams but I did do something I've never done before. I wrote the chef a note in the translation app on my phone and told him how special and magical his food was. The waiter took it to him and a moment later he came to the kitchen door, bowed slowly and mouthed "thank you".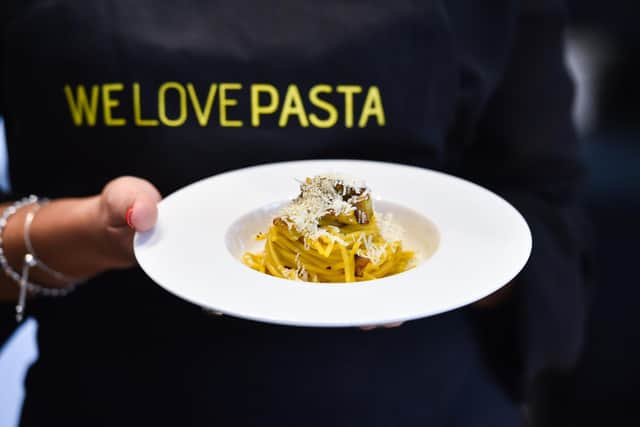 At the end of the meal, he sent a note saying how much a little thanks had meant to him on this night. The lesson of this? Cooking is hard. In very few occupations are you constantly judged on your output by people who are interested and open to new experiences but also by complete and utter cretins.
That night he needed a 'thank you' after dealing with the worst sort of entitlement and ignorance. So the next time you have a great meal or amazing service, don't be afraid to say something because you just don't know what else is going on in that person's life and it might just make a big difference.
Incidentally, all the pasta was al dente. Possibly years of eating kangaroo steak washed down with strawberry daiquiris had blunted the finer edges of her palate or maybe she was just the price we have to pay for getting the genius of Barry Humphries.