Family businesses face tough decisions in surviving the Covid crisis – Mark Bradford
Emotional ties make cutbacks more difficult, says Mark Bradford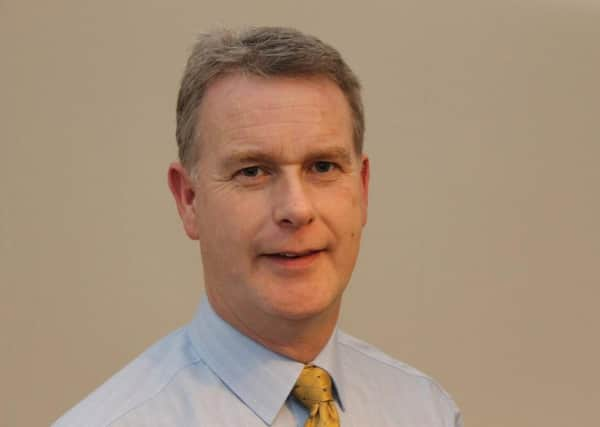 The last few months have been extremely challenging for family businesses. Some companies have been thriving, while others have had to significantly adapt in order to survive the impact of the pandemic. Many have changed their entire business model, or introduced new products in response to the ever-changing business landscape. Some customer-driven businesses have had to introduce systems for home delivery, or appointment-only systems not in place before.
Even with new measures in place, the business might be less profitable than it was pre-Covid. Some companies whose transactions are high are still suffering a loss due to social distancing, reduced capacity and the cost of PPE for staff, meaning they are forced into cost-cutting decisions.
Family businesses face a unique set of challenges during times of crisis. Typically, they have a reputation for being more customer and employee-oriented. It can be tough and stressful for business owners who have to make difficult decisions regarding redundancies or restructure, especially if a large number of family members are employed by the company. It's helpful to seek impartial advice from an adviser who can help make decisions based on facts rather than emotions.
Cash is king in the current climate, so it's very important to look to the future to understand what lies ahead. A careful cash flow projection will help guide your decision-making, allowing you to look at which costs you need to cut to ride the storm. However, the situation is constantly changing, so it's wise to reassess your projections regularly.
The next thing to consider is that we are facing a recession unlike any other. Never before has such a substantial part of the economy stopped, nor has the Government handed out so much money. What will happen when furlough ends? How will localised lockdowns affect business and the economy? No-one knows, but it's vital to ask questions, plan for every eventuality, and reassess regularly.
It's also important to strike a balance between cash flow consideration and running your business as normally as possible. A lot of businesses freeze and go into reactive mode during crisis situations, which can be damaging as you're essentially waiting for a problem to arise before taking action. Set aside time for going out and generating new business. Cutting your advertising or marketing budget might not be the best move; be smart about where you make cost savings. During difficult times, a lot of businesses cut training, when that might be the most important thing to bring your reduced workforce up to the standard required.
Look after your customers too. They have been navigating the challenges of the pandemic, so talk to them, find out how they've been affected and see if there's any way you can offer support. There might be an opportunity to deliver a service to your customer to fulfil a specific need. If your company supplies to other businesses, be sympathetic to the fact they could be experiencing a challenging time too.
Overall, this has been an exceptionally challenging time for the business community, but those who run family businesses are renowned for adaptability, motivation and determination – and I believe these traits will see many through the hardest of times.
Mark Bradford is a Consultant at Family Business Solutions Ltd, the consulting arm of Wright, Johnston & Mackenzie
Comments
Want to join the conversation? Please or to comment on this article.