Facing challenges and opportunities  of political change - Jack Hope
It sometimes feels like we have been in political turmoil in Scotland and the wider UK for years. But two referendums, countless elections, numerous Prime Ministers and party leaders later, the same parties remain in government in Holyrood and Westminster with strong enough majorities to govern.
But for the first time in over a decade, the polls are showing that change could be coming. And if the political winds continue to blow in the same direction the long standing grips on the keys to Number 10 and Bute House may slip. With that would come the first change in the party of government at Westminster since Gordon Brown was defeated 13 years ago. That could hasten another change at Holyrood shortly after. These changes will provide challenges and opportunities for organisations trying to influence the future policy direction of the country.
For businesses who already participate in the political process it means new relationships will need to be established. For those who have little experience of political engagement, it provides a window of opportunity to start building relations with a clean slate.
Sadly, politics can still seem like a difficult world for businesses to engage in, with many feeling left out of the policy consultation process altogether. But with the right approach, it is possible to establish positive relationships with the relevant key policymakers. Failing to do so can mean big risks for your bottom line and your reputation.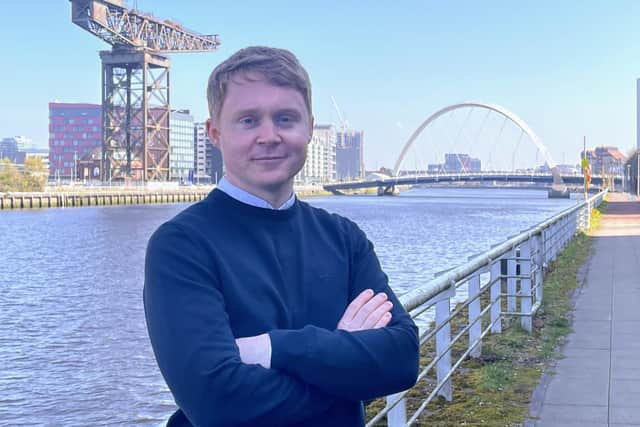 I've worked in Parliament at both Holyrood and Westminster, including as a Chief of Staff for a senior MP. I have seen lots of organisations, from charities to businesses, waste time, effort, and money on blanket campaigns that could be so much more targeted and effective. Targeting the right ministers, opposition parliamentarians and local representatives who are best placed to assist in your endeavours is vital. It means that your point of view gets the attention it deserves as bills become law. Getting this right can save your organisation a lot of precious time and money.
Many businesses also fail to engage with their local representatives. Whether at council, Holyrood or Westminster, it is important to establish a relationship. Being able to share your success with your local MSP and MP is incredibly useful. Ultimately, they represent your business in Parliament and are keen to know what is happening in their local economy. If something does go wrong, having an existing line of communication means they will be able to help resolve issues and share accurate information with their constituents. Politicians are often the first port of call in a crisis for worried employees or probing journalists. In my experience, already having a good relationship with the right politicians pays dividends in terms of goodwill and support in good times and bad.
That is why it is so important for businesses and organisations of all sizes to engage. Many issues are complex and multi-layered, so ensuring your public affairs advisers are experts with industry experience is key. At Perceptive, we focus only on science, technology and the built environment. So we have a deep understanding of these sectors and importantly strong relationships with key industry influencers, including politicians at a senior level.
The revelations of the last few weeks or the short lived premiership of Liz Truss show the political landscape can change rapidly. Make sure you are prepared for what might come and seek the advice of people who can help deliver results for your business.
Jack Hope is PR & Public Affairs Manager at Perceptive Communicators and former Chief of Staff to a senior MP.
Comments
 0 comments
Want to join the conversation? Please or to comment on this article.