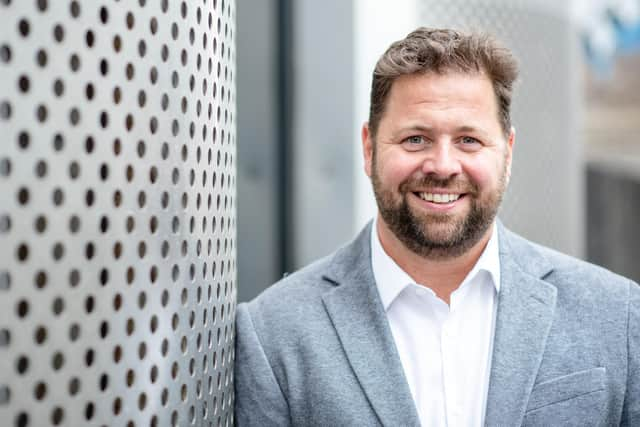 David Halliday, managing director, architecture and planning practice Halliday Fraser Munro
The pandemic has led to transformations in consumer behaviour in months that analysts had predicted would otherwise have taken more than a decade. But It will take time for many city centres to adapt to the 'new normal. If we look at Aberdeen, in common with many other cities, the closure of Debenhams stores potentially adds more empty space alongside former BHS outlets that remain vacant years after branches closed. Such stores covered vast floor spaces that retailers are no longer looking for. It can be a complex and lengthy process to reinvigorate and fill these inner-city plots, and many are likely to become mixed use to include residential and smaller retail units.
It's therefore vital to rethink the future of all retail spaces for a post-pandemic world. It's becoming clear that an "omnichannel" approach to retailing is needed. Click and collect has come into its own during the pandemic. Once seen by many retailers as the poor relation of home delivery, it has filled a gap for consumers wanting to order online without having to wait days for delivery. Food retailers were leading the way with click and collect facilities and other big names are adding this service.
Click and collect also answers problem for retailers for whom "the last mile" – delivering to individual homes - is expensive and logistically challenging. This had already prompted many retailers to form joint ventures where online-only retailers, such as Amazon, pair up with physical retail businesses. We expect this trend to grow, with supermarkets potentially developing large spaces to accommodate lockers where consumers can collect goods ordered from a range of brands.
We see more retailers joining up with hospitality brands to drive footfall post-pandemic. Having an inspiring hospitality offering that goes beyond the ubiquitous supermarket café is seen as being a powerful strategy to attract customers and increase linger times. This means designing stores to maximise the added value of new brands and create attractive spaces.
One of the few advantages of the pandemic is that it has generally become easier to park at our local supermarket. If this trend continues, retailers will have more space as car parking won't be in such demand. This could present opportunities to repurpose car parks to accommodate subsidiary retail, leisure and service businesses, such as repair shops, barbers and beauty salons. Another option is to expand the number of charging stations for electric vehicles as they become more widely used. Charging point providers are increasingly looking to monetise their investments, so supermarket charging points could operate "loss leader" tactics offering discounts and coupons to encourage footfall within their stores.
While not without its challenges, this is by far the most exciting time we've seen for the retail sector as we devise innovative solutions for a changing world.
David Halliday, managing director, architecture and planning practice Halliday Fraser Munro