Euan McColm: Removal of Joanna Cherry is a half-baked solution for SNP
If the plan was to shut her up, it failed. In fact, it's had quite the opposite effect. The sacking of MP Joanna Cherry as the SNP's spokesperson at Westminster on justice and home affairs has only highlighted the existence of a growing split in her party.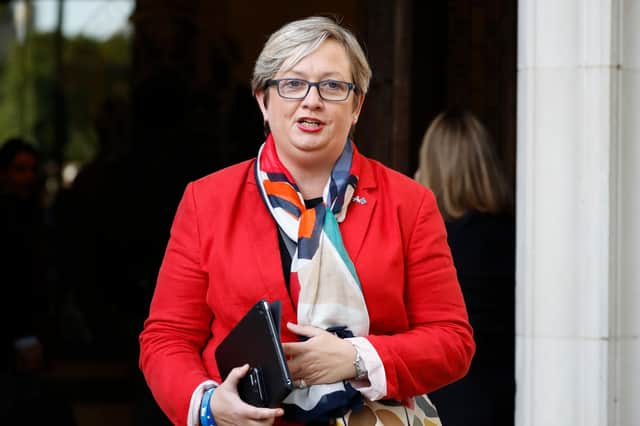 In the days since Cherry was given the heave, her supporters have loudly complained about her treatment. Others – notably some close to First Minister Nicola Sturgeon – have been enthusiastically briefing that they'd like to see Cherry kicked out of the party.
It is hardly a secret in Scottish political circles that Cherry and Sturgeon aren't exactly kindred spirits. Since her election in the 2015 general election, the MP for Edinburgh South West has been a sharp thorn in the side of the First Minister.
But while anyone who'd paid the slightest bit of attention to Scottish politics knew that tensions existed, the brutality of Cherry's dismissal was still a surprise. A press release announcing the details of the SNP's Westminster "reshuffle" included thanks to all of those moved from their posts except for Cherry, whose name didn't even appear. This, she later wrote, was "a masterly piece of Stalinist revisionism".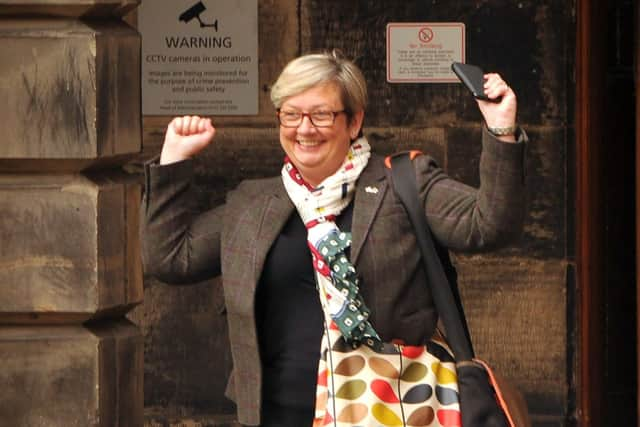 There are number of significant areas of conflict between Cherry and the First Minister. Cherry is critical of proposed reforms to the Gender Recognition Act which would make it possible for trans people to self-declare – and to gain access to spaces reserved for particular sexes – without the need to receive a medical diagnosis of gender dysphoria. Cherry's stance puts her in opposition to Sturgeon, who supports reform of the law.
But it would be a mistake to think that heated debate around the GRA is at the root of Cherry's dismissal from the SNP front bench.
Rather, it is her persistent disagreement with the leadership over the path to independence that proved intolerable to the leader and other senior figures.
As one party source put it, "there are other people who have problems with GRA and Sturgeon can live with it. But none of those people are relentlessly slagging off the independence strategy."
The SNP recent unveiled an "11-step plan" to establish a second independence referendum. This document, authored by MSP Mike Russell, is deeply flawed and makes a number of assumptions about the legality of proceeding with a referendum without the authority of the UK Government. In fact, it is not a real plan for a referendum but a bit of sleight of hand aimed at calming a noisy faction in the SNP which disagrees with Sturgeon's approach to achieving independence.
The First Minister remains of the view, say party sources, that only a referendum established with the support of the UK government will do. Anything else - a Catalan style wildcat plebiscite, for example - would, say those loyal to the First Minister, damage the credibility of the independence movement. There may be some in the party who would throw their support behind such a strategy but they would be leading the SNP into legal quagmire.
Cherry is one of those SNP members who, believing it vanishingly unlikely that Boris Johnson will grant permission for indyref2, wants to see a "plan B".
The "11 Step plan" doesn't quite fit that description but the party leadership hope it will fool enough troublemakers to see them through to the other side of May's Holyrood elections without a civil war breaking out.
Within a couple of days of her removal from the justice and home affairs brief, Cherry wrote that she could not pretend she was completely satisfied with the detail of Mike Russell's plan but that it was a step in the right direction.
The removal of Cherry from the party's frontbencher was always going to be a messy business but just because something is difficult that doesn't mean it should not be attempted. There are no regrets among senior party figures about what has taken place. The view seems to be that Cherry had to be dealt with and the pain that would cause was both unavoidable and worth bearing.
There are some now agitating, as Cherry fights back in the pages of the pro-independence National newspaper and on social media, for Sturgeon to go further and see to it that the MP is suspended.
This would be unwise. A man has been arrested and charged for allegedly sending threats to Cherry in the aftermath of her dismissal. If ever there was a time for a political party to exercise its duty of care towards a member, this is it. If those who want to see Cherry chucked out can't see the moral case, there, surely they can see how bad it would look? Throwing women out of your party while they're on the receiving end of threats is not an easy move to pull off without looking inhumane.
If that isn't enough to call off the dogs, Cherry's critics might want to think about the controversy over the Gender Recognition Act. Sturgeon may be in favour of reform but her advisers are all too aware that this is an issue with the potential to harm the SNP, particularly with female voters.
During the 2014 referendum, the nationalists identified older women as particularly resistant to the risks of independence and then put considerable effort into trying to put their minds at rest. Those same voters may well share Cherry's views about self-ID for trans people and making her look like a martyr on this issue isn't going to be good for business.
And so Nicola Sturgeon has got her wish and one of her fiercest critics is no longer an SNP frontbencher. But if the First Minister thinks the Joanna Cherry problem has been solved, she is very much mistaken.
Comments
 0 comments
Want to join the conversation? Please or to comment on this article.