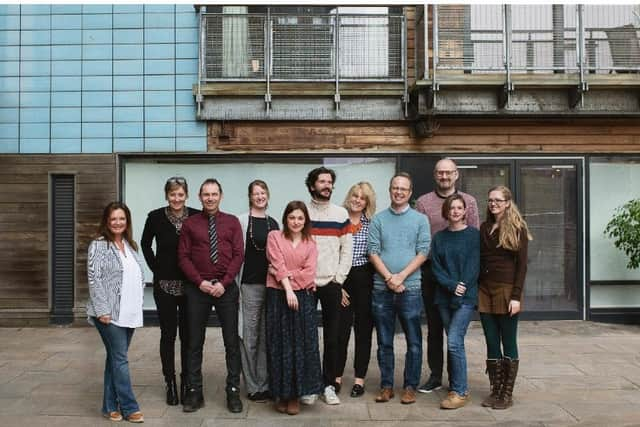 Leith based creative agency Studio LR winner of The Marketing Society Agency Employer Brand of the Year
But last week she resigned.
You still can't quite believe it. She loved living in Edinburgh. There are no competitors nearby to offer a bigger opportunity. What's persuaded her to move? And where?
Actually she's going nowhere. Or at least she's not leaving Edinburgh.
John Denholm is Executive Chairman of Denholm Associates and Fellow of The Marketing Society
She's been headhunted by an inspirational business that doesn't care where she's based. A London subsidiary of a California-based operation with cool, aspirational brands and a commitment to doing social, environmental and cultural good. Post Covid, they're giving employees the choice of where they want to be based.
So a strong Employer Brand is vital to compete with the very best. It's central to the retention and attraction of scarce talent and the foundation of competitive advantage. And it's why Denholm, as search and recruitment specialists using marketing principles to source "hard to find" talent, are keen supporters of the Marketing Society Employer Brands of the Year.
Every day we see the extra effectiveness of recruitment backed by a strong Employer Brand. With unemployment rising, businesses may think they hold all the cards. And sadly, there are stories of hundreds of applicants chasing single vacancies. But for clients facing the new post-Covid economy, skills shortages are growing as vacancies rise.
Enlightened employers are accommodating flexible working which suddenly gives employees much more choice. Most of our clients are adept at enticing customers with sophisticated brand marketing. They must now attract employees with offers that are just as good.
What makes an excellent Employer Brand and what did the judges spot in this year's winners?
A common factor is authenticity.
In marketing you can fake it, but not for long. The best way to kill off a duff product is to advertise it well. That's just as true with an Employer Brand. No amount of bean bags, pool tables and catchy slogans will cut it if your culture is poor, there's no proper training, a lack of honest appraisals, and few development opportunities. With today's social media you'll soon be found out. But with great HR practices, working with marketing to promote them creatively through PR, social media and other comms channels you'll start seeing talent being drawn to you.
And just like consumer marketing the best engagement starts from the top.
Studio LR is led by founders who believe in treating employees well. They articulated their values and culture clearly. And by nurturing young talent not one person in 16 years has left the agency to move to a competitor.
The Scottish Government explained their vision and purpose with clarity and showcased their world class campaigns. Their commitment to equality, diversity and inclusion was also crystal clear.
Both winners promote these genuine values to new and existing staff guaranteeing high performance for years to come.
John Denholm is Executive Chairman of Denholm Associates and Fellow of The Marketing Society