Energy efficiency will be key for commercial property - Matt Farrell
Scotland's target of net zero emissions by 2045 requires change in many sectors – the commercial property market being one of them. A recent Scottish Government consultation cited improving the energy performance of buildings as a key part of its strategy.
In England and Wales, the minimum energy efficiency standard, or EPC rating, required for non-domestic properties is set to rise from an E to a C from April 2027 and to an A or B in 2030.
While there is currently no EPC rating requirement to let premises in Scotland, a recent Knight Frank report suggests that if similar regulations were to be implemented here, nearly a third of office spaces would fail to meet the standard.
Whatever measures are introduced, there could be cost involved, which then raises the question: who would be responsible for carrying out any required works and covering the cost; the landlord or the tenant?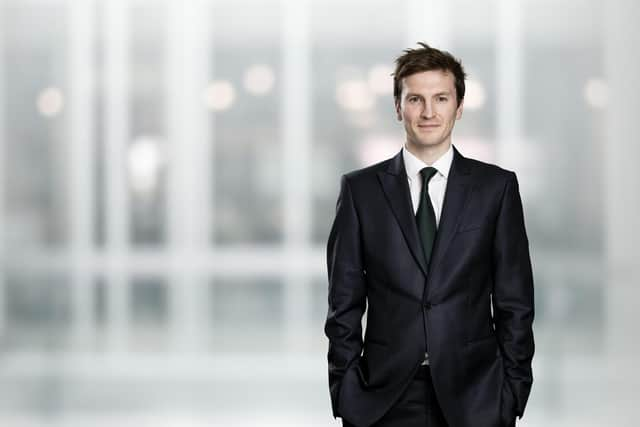 Where premises are vacant, the landlord is likely to carry out the works at their own cost, to put the premises in an acceptable condition. Where a lease is already in place though, the position is less clear. For example, if premises are not energy efficient, could it be argued that they are not in good condition and repair?
A tenant is generally bound by repairing obligations to carry out any necessary work to premises to put and/or keep them in good condition and repair – i.e. the condition that they would be in if managed by a reasonably–minded owner, taking into consideration the property's age, character and location.
However, the implied standard of 'good condition and repair' and what would be expected of a reasonably-minded owner will change as energy efficiency and environmental responsibility become an increasingly important driver, irrespective of property age, character and location.
Commercial leases do include clauses that make tenants responsible for complying with statutory rules and regulations. If new legislation is passed in Scotland, landlords may be able to require a tenant to carry out subsequent works by enforcing the statutory obligation clause. However, the extent to which they can do so, and the input the landlord can have on the nature of the works, depends on the lease provisions. Recent work with clients in the letting market shows that an increasing number of tenants are focusing on such provisions at the time of lease negotiations.
Another point of consideration is whether the landlord can recover costs involved in dealing with a building's common parts through the service charge imposed on a tenant. Any improvements that go beyond core or basic statutory compliance are already commonly contentious and depend on the lease provisions; more of those disputes are expected as buildings' energy efficiency levels become a critical focus.
Given the ever-evolving nature of 'green' lease clauses and the statutory provisions relating to improving energy efficiency, the lease details that address such matters are regularly heavily negotiated. There is not yet an industry standard set of green lease clauses, but in time, they will likely be established.
The Heat in Buildings Bill is expected to be published this year and will clarify what is intended for Scotland's non-domestic properties. Until then, the obligation to carry out works and pay for them will likely depend on the terms of leases and the courts' approach to the obligation to keep premises in good condition and repair.
Matt Farrell is a Partner, Brodies LLP.
Comments
Want to join the conversation? Please or to comment on this article.