Energy crisis: Fuel poverty in energy-rich Scotland is a scandal with those not on mains gas particularly hard hit – Kenny MacAskill
There's a clear correlation between being off the gas grid and facing fuel poverty.
The statistics are as stark as the plight of many's cruel. It's worse in Scotland where 19 per cent are off the gas grid, more than in England and Wales where it's 15 per cent in both. That exclusion deepens the energy crisis in Scotland, already lumbered with a colder climate and higher rates of fuel poverty.
What adds to the existing absurdity of an energy-rich Scotland seeing Scots in fuel poverty is that much, if not most, of the UK's natural gas is off our shores. A large percentage of it also lands at St Fergus in Aberdeenshire, where the site's guarded by Ministry of Defence police, such is its importance.
Yet, the bounty that came into many homes when discovered in the 1960s has passed by those areas closest to the gas fields. Orkney and Shetland, despite their critical importance to the sector, are 100 per cent off the grid. Other northern parts are likewise deprived with Western Isles at 88 per cent, Highlands at 61 per cent, and Argyll and Bute at 56 per cent. Even Aberdeenshire, despite the infrastructure at and from St Fergus, stands at 42 per cent. Further south, Dumfries and Galloway are at 39 per cent with the Borders at 34 per cent. It's not just quaint country cottages but large towns in both northern and southern Scotland.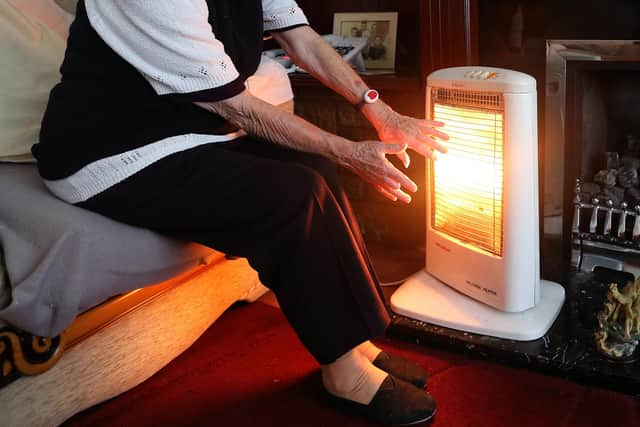 That amounts to over 500,000 households across Scotland and being off the grid means that they're often dependent, especially in rural areas, on unregulated fuels such as heating oil, LNG or biomass, all of which have risen even more than the exorbitant hikes in gas and electricity. For others, especially in urban areas, it means they're often left using more expensive electric heating systems, again compounding their plight.
That certainly seems to be the case in Glasgow and Dundee where the percentage of off-grid households nears 20 per cent. Much of that can be explained by multi-storey flats where gas can't be supplied. But many of those dwellings were built before insulation standards improved and have older electric heating systems which are neither cheap nor particularly effective.
The correlation's shown when you compare that off-grid data with the fuel poverty rates and it's stark. The fuel poverty statistics were compiled in 2019 before the energy crisis kicked in. But those areas already worst affected have just seen their agony increased. The highest rates in Scotland were in the Highlands, the Western Isles and Argyll. Other areas, all narrated above, are also all there.
So, what should be done as clearly we are trying to decarbonise and ultimately move away from gas? Well, regulating those fuels currently left to the open market would be a start. The Tories know there's an issue there but just haven't done anything.
Providing additional resources to those areas to improve insulation and fit newer and more efficient heating systems is another no-brainer. Not only does that provide help for those suffering in this energy crisis but it additionally creates badly needed employment. Finally, extra resources to support those struggling to pay their bills are also required. An energy-rich nation shouldn't see so many of its citizens deprived.
Kenny MacAskill is Alba Party MP for East Lothian
Comments
 0 comments
Want to join the conversation? Please or to comment on this article.