Ending tax-free shopping will harm tourism sector – Roddy Smith
International visitors will be discouraged from spending in this country, writes Roddy Smith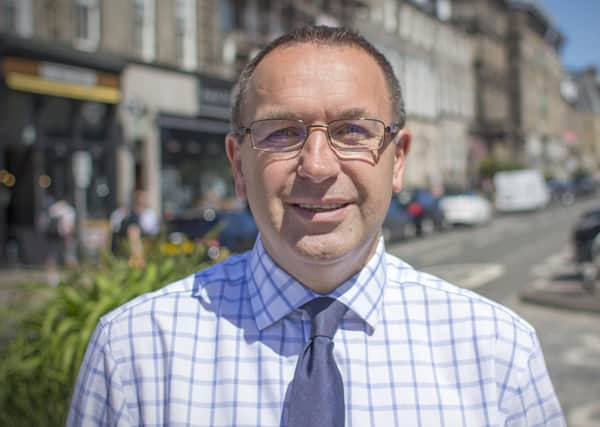 The Covid pandemic has impacted city centre retailers in Edinburgh enormously, with footfall decimated, office workers staying at home and shop local campaigns encouraging people to spend their money in local areas away from the city centre. In addition, the international visitor market has understandably fallen away, so many high spending visitors are simply not in the city.
On top of all these major concerns, the UK Government has decided from 31 December 2020, to abolish the VAT Retail Export Scheme which allows international visitors to the UK to reclaim the VAT paid on goods purchased, but not consumed in the UK.
Tax-free shopping is a major draw, attracting international visitors. Every country in Europe and most major tourist destinations worldwide offer tax-free shopping. Britain will now become the only country in Europe not to offer this, putting the UK at a major competitive disadvantage.
Tax-free shopping is one of the many benefits we offer to our international guests and crucial for many of Edinburgh's key retail outlets. The loss of this would be catastrophic.
In 2018, international tourists spent £22 billion in the UK with tax-free shopping. The loss of this opportunity would make the UK a less attractive destination for business visitors and tourists. This will lead to fewer visits and of those who do visit, fewer will buy goods in the UK, waiting instead to make their purchases while visiting any other European country.
The inevitable fall in visitor numbers will reduce overall spending (hotels, travel, restaurants, theatres, culture etc) not only damaging these businesses, but also reducing HMRC VAT income.
Areas outside London account for 20 per centof all tax-free shopping, as well as benefitting from all other spending by international visitors. Edinburgh city centre and our international airport are heavily reliant on our international visitor economy and tax-free shopping is a part of our appeal.
From 1 January 2021 British shoppers visiting any EU country will be able to shop tax-free, diverting a portion of domestic spending out of the UK, but we will not be reciprocating. 70 per cent of all international visitors to the UK are from the EU, but they are not eligible for tax-free shopping because of Customs Union membership. When the UK leaves the EU, under WTO rules, the UK must treat all international visitors the same. Extending tax-free shopping to EU visitors would triple the number of eligible tax-free shoppers.
The decision to make the UK the only country in Europe not to offer tax-free shopping will damage the economy and Britain's reputation and appeal as a destination for international visitors.
There is a practical problem of managing the increased numbers if the scheme is extended to EU visitors, but that would be solved by the digitalisation of the HMRC validation element. The low level of international visitors throughout 2020 -2021 due to the pandemic will free up capacity over the next 12-18 months under the existing HMRC system and, if necessary, the number of claims could be further reduced by raising the minimum spending limit for tax-free shopping.
The retail industry and its partners are confident that they can provide a digital solution to HMRC's validation element, linked to existing retailer digital infrastructure, which will provide the necessary capacity and an end to end digital system, within 12 months and at no cost to government.
At a time when retail needs support from central Government, this decision will have untold consequences for the sector. Along with partners across the UK, Essential Edinburgh is urging the Chancellor to review this decision and is calling on our local MSPs, MPs and Scottish Government officials to support a major rethink of this policy.
Comments
 0 comments
Want to join the conversation? Please or to comment on this article.