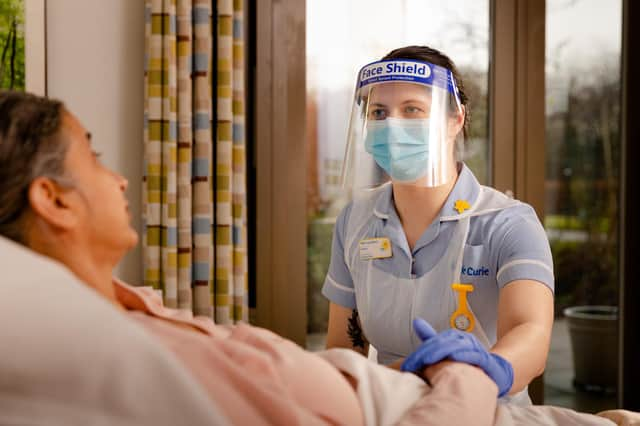 We have seen a substantial shift in people dying at home instead of hospital over the last year; over 4,000 more deaths at home in Scotland in 2020 than in previous years, which has largely been driven by the need to free up hospital beds for Covid patients.
We know that many people would prefer to die at home if possible, but it's unknown whether these terminally ill people, their families and carers were able to access and receive the care and support they needed during this time, as community services have been so stretched.
Marie Curie and University of Edinburgh research recently projected that by 2040, two thirds of Scots could die at home, in a care home or a hospice. This is similar to what we have seen in 2020, thus we know what increased demand for support in the community and in care homes could look like in later years.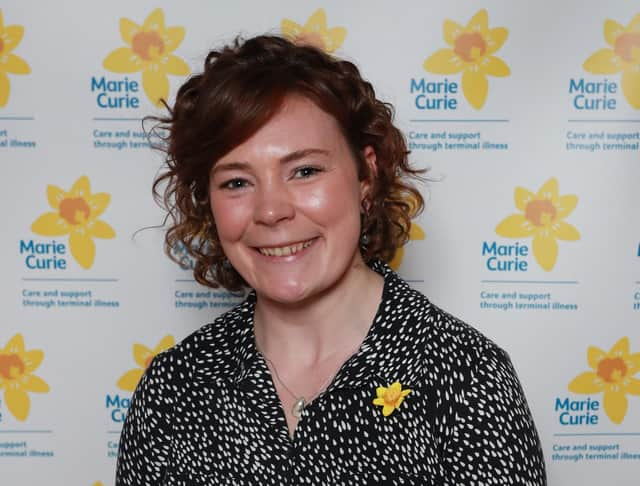 Our most recent study has projected that by 2040, 95 per cent of all people in Scotland who die may need a palliative care support, and over 40 per cent will die from at least two conditions. This could mean an additional 10,000 people dying with palliative care needs.
Long-standing issues with sustained investment in community-based palliative care (as well as social care) which have been exacerbated by the pandemic means that without further resource and reform, thousands of Scots could die without the support they need. This also has implications for the wider health and social care system through increased pressure on other services, because needs for dying people are not being met.
Further Marie Curie-funded research found that people in their last year of life frequently need, and use, out of hours support; this includes telephone advice, primary care, ambulances, emergency departments and hospital admissions. Almost 95 per cent of people in Scotland in their last year of life had at least one contact with unscheduled care service(s), and five per cent had 20 or more contacts. The total cost of this unscheduled care to the NHS is £190m per year.
Making care of terminally ill people and those at the end of life must be a much higher priority and must include family and informal carers.
Three in five of us will become carers at some point in our lives (Carers Scotland), and this role in a person's end of life care is crucial in helping terminally ill people get the day-to-day support they need. This includes being cared for at home and dying there, if that is their wish.
But Marie Curie research has found that many people caring for someone with a terminal illness often don't get identified as carers, thus don't get the support that they need, including respite care, to live well and carry out their caring role. Without support, carers are at risk of falling into crisis which can lead to a breakdown of care.
We recently launched our Manifesto ahead of the 2021 Scottish Parliament Elections, which calls for a new palliative care national strategy and dedicated national leadership to enable Scotland to start addressing these challenges.
We believe the next Scottish Government must work towards a Scotland where dying, death and bereavement is talked about openly, where people can plan and discuss their care and preferences, and everyone affected has the best possible end of life experience which reflects what is most important to them.
Ellie Wagstaff is Policy and Public Affairs Manager at Marie Curie