Employees are the rocket fuel for social media investment
In these tough economic times, it is vital to ensure that every penny and minute spent on marketing counts.
We are constantly scanning the digital landscape to ensure we're not missing a trick when it comes to making an impact for our clients. Monitoring the latest trends and new platform features allows us to make regular adjustments when planning and delivering content. For example, LinkedIn just rolled out a newsletter feature designed to help companies build even stronger connections with their core audience; we're already working on this with our clients. So what can your business do to stand out from the crowd and make the most of the precious time and resources invested in social media?
Often overlooked, employees are the rocketfuel to supercharge social media investment. On channels like LinkedIn employees have social networks ten times larger than corporate brands. Not only this, employee shares on LinkedIn have double the click-through-rate of corporate shares. There's no secret sauce here; even on a professional network like LinkedIn, it's a social network and the rule of thumb is that the personal touch of employee content trumps that of their employer. There's vast untapped potential here if you can harness it.
For over a decade, we've been coaching clients on how to ensure employees' LinkedIn profiles make the most of this employee advocacy opportunity, supercharging their corporate efforts in the process. This includes providing profile recommendations for key spokespeople, to delivering company-wide LinkedIn training sessions and full advocacy programmes to reinforce individuals' profiles, not just for their benefit but also supporting the organisation achieve their goals.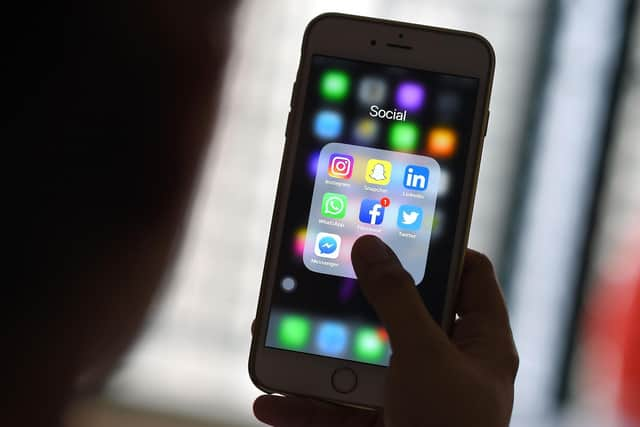 We share clear guidelines and expectations which empower employees to become brand ambassadors, supercharging their profile, and that of their employer in the process. Not only does employee advocacy help build company and personal profile, it's also a great reflection of a positive workplace, putting the best companies in poll position when it comes to hiring and retaining top talent. Despite the economic climate, this remains a key challenge for employers, so taking this approach ahead of competitors can make a huge difference to recruitment and retention.
Now, more than ever, brands that can show authenticity and personability are the ones that cut through the noise and achieve their desired goals through social media. Appearing on video or in photos can be daunting and there is often a temptation to attempt Spielberg-like production values. While this may sometimes be appropriate, it is the images or video captured in the moment which perform best on social media. Audiences can spot a stock shot or staged photo opportunity a mile away; authenticity wins almost every time.
Always keen to walk the walk, we've developed our own employee advocacy programme for Perceptive. Complementing our social media policy, this encourages our team to shape, drive and reinforce our reputation.This includes sharing Perceptive's content onto their own pages, and also creating their own posts to showcase personal achievements, company culture and industry trends, all of which help reinforce our company's reputation.
Whether you're an unabashed self-promoter, or prefer to keep your light under a bushel, the benefits of employee advocacy are clear. As more people turn to social media for advice and recommendations, having employees that are ambassadors of your brand on these platforms can influence decision making and elevate your company's reputation, supporting your organisation in achieving your goals in tough times.
Julie Moulsdale is Managing Director at Perceptive Communicators
Comments
 0 comments
Want to join the conversation? Please or to comment on this article.