First, we had the end of easy money with synchronized monetary policy tightening in response to surging global inflation. Second, the Russia-Ukraine war erupted with significant impact on energy and fertiliser markets, and third we saw a continuation of China's zero-Covid policy that significantly hampered the world's second largest economy.
But last year wasn't all doom and gloom. During the fourth quarter, Emerging Markets found support from a combination of events - a weaker US dollar, receding inflation and China's pivot away from zero-Covid.
Recovering corporate earnings and confidence in the growth outlook for several Emerging economies also buoyed returns with the MSCI Emerging Markets Index generating a positive 1% return in sterling over the period. A small amount but a very welcome one after a challenging year.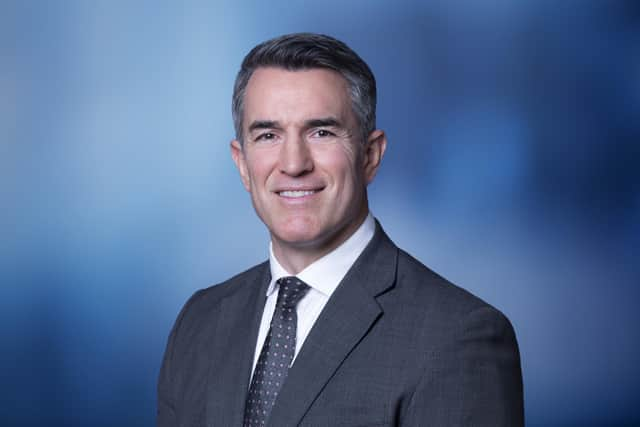 So overall, we finished 2022 with a sigh of relief and some genuine grounds for optimism.
We expect 2023 to be more favourable to EMs, reflecting their economic resilience and robust domestic demand. Most importantly, in China, we expect a release of pent-up demand as it pivots away from its zero-Covid strategy to one focused on growth.
As we head further into the year, we find many reasons to be constructive about Emerging Markets. China's sudden re-opening and an easing of global inflationary pressures are clear positives. Markets such as Chile and Indonesia have already started to pause or scale back the magnitude of their interest rate hikes.
We expect a policy pivot to revive consumption and spur economic growth as inflation slows. Lower inflation, however, can also be associated with a weakening global outlook, and the inversion of the US yield curve indicates a possible recession on the horizon.
Economies with a greater focus on domestic demand therefore are better placed to weather a more challenging environment. These markets include countries such as India, Brazil and Indonesia with India also attracting corporate investors looking to diversify their manufacturing base away from China.
Similarly, the Middle East is experiencing an influx of people and capital whilst enjoying an upturn in consumption due to the positive spill-over effects from high energy prices.
As the investment environment evolves, an important feature that we seek in Emerging Markets is resilience, in terms of both economies and companies. A particular area of focus for us is the sustainability of corporate earnings, whether in the face of Covid-19, policy changes, technology disruption or other challenges.
We see companies with structural growth drivers aligned with digitalisation, decarbonisation and premiumisation emerging as long-term winners. It's clearly been a difficult period for the asset class and challenges remain but we're confident in the quality of companies that we invest in. These are well-managed businesses with robust balance sheets and operate in secular growth areas whilst trading at attractive valuations.
Andrew Ness, Portfolio Manager, Templeton Emerging Markets Investment Trust