Elgin Marbles: Why returning these misnamed Parthenon sculptures to Greece would help Brexit Britain restore its reputation – Matthew Taylor
Bribes paid by senior state officials to secure outcomes that would never be available to the average person. A government indulging in petty squabbles with France pre-empting a bigger dissension looming on the horizon. It's all so familiar.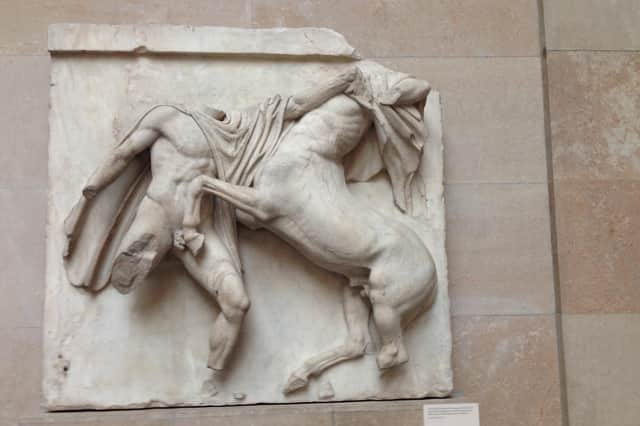 It would easily be an upcoming headline, but was in fact the context of the removal of the Parthenon sculptures (often called the Elgin Marbles) from Greece by Lord Elgin in 1801. Plus ca change.
This cherry-picked version of events leaves much out, however. More importantly though, history continues. We can't change the inception of the story, but we have control over the ending. This is one chapter of a larger book, its ending as yet unwritten.
Last Sunday marked the centenary of the birth of Athenian actress Melina Mercouri. Someone who fought for what she knew to be right.
She spoke vehemently against the junta who ruled Greece. They retaliated by confiscating her citizenship and property, but this didn't dissuade her. Once democracy returned, she rose to the position of Culture Minister, campaigning more vocally and persuasively for the return of the "Marmara" than anyone before or since.
Calls to return the Parthenon Sculptures began soon after their removal and have barely ceased since. Like many problems facing the current government, it can't be resolved by burying heads in the sand. Every few months, a new petition calling for the return of these artefacts appears on the government website. A solution has to be found.
Next year is the anniversary of the beginning of Greece's War of Independence, which culminated in the birth of the modern nation.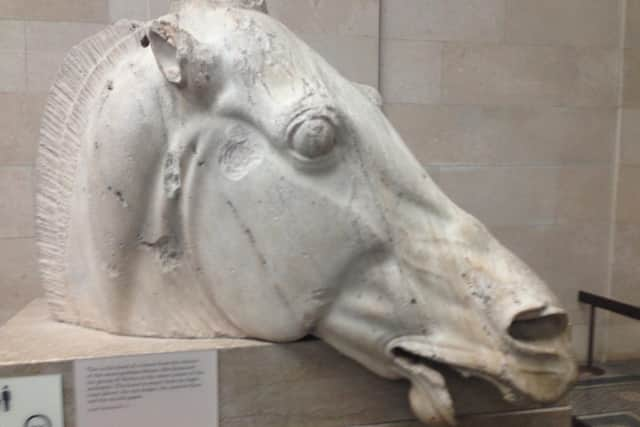 Like it or not, next year is also the year that we leave the transition period and begin life outside the EU. Westminster has spent years treating Brexit negotiations as though they were a war, with many MPs keen to make enemies from our closest friends. As a country, we need to rekindle old relationships and rebuild trust.
Returning the Parthenon sculptures to Greece is a grand gesture that could help this process. Events such as the Black Lives Matter protests have drawn attention to the vast array of disputed items in UK museum collections. Many institutions across Britain are coming to the realisation that while they may have a solid legal argument for hanging on to contested artefacts, their moral case is weak.
We've had our time to enjoy these works, why not let others enjoy them again once more? Technology exists to enable high-quality replicas to be retained in Britain, while the originals would be seen in the context of the Parthenon they once adorned. Perhaps return could take place initially as a loan – but like so many changes which initially seem immense, once the moment has happened, reverting to the previous position rapidly seems illogical.
To assuage objectors, a ten-year "sunset clause" was added to the 2009 bill enabling museums to return items looted during the Holocaust. Last year, under government by the party to which most of the original objectors belonged, the clause was removed amid little fuss.
The time has come. The sculptures mean more to Greece than they ever can to us. Let's do the right thing to help rebuild our reputation and then move on.
A message from the Editor:
Thank you for reading this article. We're more reliant on your support than ever as the shift in consumer habits brought about by coronavirus impacts our advertisers.
If you haven't already, please consider supporting our trusted, fact-checked journalism by taking out a digital subscription.
Comments
 0 comments
Want to join the conversation? Please or to comment on this article.