Electric cars: I fell for the 'environmentally friendly' diesel con so I'm wary about the new 'must have' for motorists – Jim Duffy
Bernie Madoff. Do you remember that name? He was the guy who ran one of the biggest Ponzi schemes in the USA.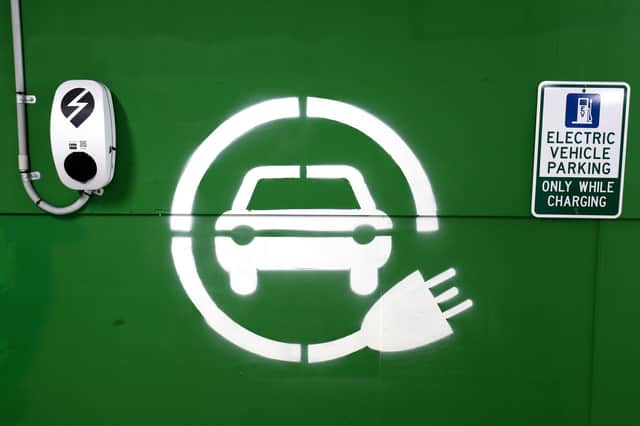 Essentially, he took fresh investors money to pay returns to longstanding investors to make his 'fund' look good. So, even more fresh investors piled in. But, alas, Mr Madoff is now in jail and his con trick is dead. It is easy to get conned.
I too was conned. I bought into the diesel car revolution – buy diesel and create a more environmentally considerate car industry, where more miles per gallon means less pollution. Wrong! And while big car manufacturers pay the price for this spectacular con, I feel another one may be just around the corner. It is called the electric car.
Now that diesel particulate filters, emissions rigging and slick "green" sales hype has been found out to be just that – hype – the next big thing in cars is quickly becoming the "must have" for motorists.
As US President Joe Biden enters the White House with his green credentials and mandate, electric-powered cars will become more desirable. There will probably be grants and big reductions in taxation, if one buys an electric vehicle. "Make America Green Again" will be the shout. Boo to those self-aggrandising, polluting oil companies that fuelled American growth over the last decades. And so it will go on.
The political pressure to manufacture and sell electric cars is going to be huge. I can just see Elon Musk dancing around his living room right now, singing Bruce Springsteen's Born in the USA. Sweet music to Mr Musk's ears as his Tesla empire grows exponentially with a Biden White House in charge. Not that Tesla has had any problems in this regard. In December of last year, Tesla had a market capitalisation of $631 billion.
Now to put that figure into some perspective, Tesla is worth more than the next top six car companies combined. More valuable than Toyota, Volkswagen, General Motors, Mercedes Benz, BMW and Ferrari – and this while Tesla doesn't even compete in Formula One yet!
Yes, Mr Musk must be over the moon right now. Hold on, he is doing that too right? But, while there is an emerging thirst for electric cars, with the political will and an environmental push in that direction, I am not on board yet. The diesel debacle is still too fresh on my mind.
Donald Trump was the master of "fake news". It really got to the stage at the end, where I couldn't differentiate between what was real and what was made up. That is the world we live in today.
But, it's not just politicians who tell lies of one kind or another. No, big corporates are renowned for it. Remember those early cigarette adverts, espousing how cool and healthy the cancer sticks were? Then the cigarette companies tried to cover up, obfuscate and play downright dirty to hide research that showed they were killing us.
Wind the clock forward and a cigarette pack these days looks like a horror movie advert. Quite right too. You see where I am going here. Corporate America will sell you anything to make a buck. So, why not the notion that electric cars are good for the environment?
It would be remiss of me to dismiss the idea outright. I do get the fact that cutting exhaust emissions is a good thing. One only needs to look at the current pandemic lockdowns and see how the Earth has been able to "breathe" again. Less smog, more fresh air. But, is this short-sighted, if it means that we also build up landfills full of used car batteries?
Apple makes the iPhone right? And it is powered by little batteries that, if I am not mistaken, become less efficient over time. I know that every iPhone I have owned had battery issues.
My rechargeable Dyson vacuum is also plagued by a battery performance issue. It was great in the first 12 months, but now picks up dust like an old man who smoked 30 a day, coughing and wheezing.
These are just my experiences, yours may be better. My point is that batteries and battery technology is still very much in its infancy. Hence my reticence in running out just yet sign a PCP contract on an expensive electric car.
Where do all these dead batteries go? Battery graveyards I guess? Any near you yet? No would be the answer to that, but they are coming. I have no doubt about that. Massive landfill sites with tens of thousands of batteries buried deep underground in the next 100 years.
I'm not sure this side of the electric car industry has been properly thought out. It's not a consideration one thinks about when looking round a glossy car showroom with slick marketing positioned around highly polished environmentally clean cars.
I may be being a little to sceptical, a little too pessimistic. Perhaps, those running the car industry know what they are doing. Perhaps unlike the spin on diesel cars and the environment, their foray into battery-powered cars will be better planned. I'm not so sure. Big car industry corporates have a track record for fake news. Electric cars may just be the next iteration of that.
Until, there is more intelligence, transparency and a proven track record, I'm sticking with my five-year-old petrol-driven Alfa.
A message from the Editor:
Thank you for reading this article. We're more reliant on your support than ever as the shift in consumer habits brought about by coronavirus impacts our advertisers.
If you haven't already, please consider supporting our trusted, fact-checked journalism by taking out a digital subscription.
Comments
 0 comments
Want to join the conversation? Please or to comment on this article.