I'm not sure whether she had noticed our speed had noticeably dropped as I tried to eke out what little power was left and memories of Jeremy Clarkson doing the same in Top Gear challenges went through my mind. I had visions of being stranded for hours awaiting a rescue van with a charger, or worse still, having to abandon the car and hope we could get to our destination on time by some other means.
However, I was especially mindful that, on another trip several years ago, my daughter had become – justifiably – so impatient with my fruitless attempts to get a charging station to work, she had drew a picture entitled "I hate electric cars". You might well ask how I could have been stupid enough to almost run out of charge. The answer is that the electric car wasn't ours.
I'd booked the vehicle from a car-sharing club because our own car was off the road and we needed to get somewhere hard to reach by public transport. What hadn't crossed my mind when I picked it up at 6am was that it might not be charged.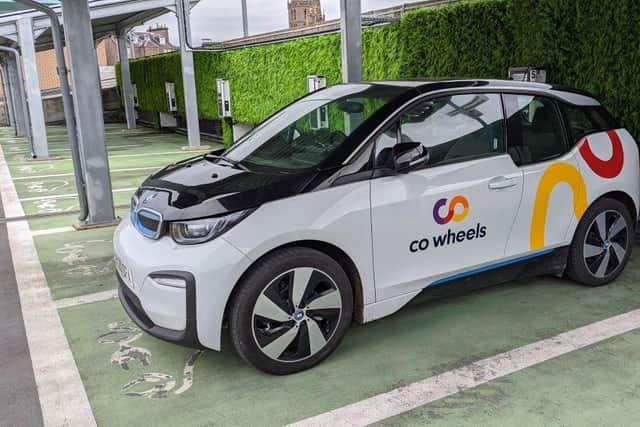 In fact, I was so pleased at the ease of tapping my membership card on the windscreen sensor to unlock the car, getting in and marvelling at its rapid acceleration that I didn't correctly identify the battery level indicator. It turned out not to be the reassuring green line on the dashboard with a healthy-looking voltage figure, but a rather less obvious (I thought) symbol on the left that was, when I finally spotted it, distinctly in the red.
The snag, I realised, is that I hadn't known the charge level of the car before collecting it, and unlike petrol and diesel models, electric vehicles can take much longer to refuel. If you're pushed for time, as we were, that's a problem.
Luckily, unlike my mobile phone, which can drop from 15 per cent power to zero in an instant, the car's remaining two per cent not only got us to my daughter's drop-off but also back to the nearest charging point – and it was both working and not being used by another driver to boot.
However, my troubles were not to end there. Returning the car to one of the club's reserved bays, I found access to the charger to top up the battery for the next booking, as required, was blocked by a non-club Tesla. Only by parking right up against the Tesla and stretching the charging cable did I manage to connect it.
Co Wheels said the previous user should have alerted the club that the car could not be put on charge by "inconsiderate drivers parking in our bays when they are not allowed", so that it could have switched my booking to another vehicle. It said there was normally a minimum 30-minute charging period between bookings. But I also now know to check the car's charge level in advance – via the club's app or by phone.