Edinburgh International Festival's plans for classical music on playing fields may be just what we need – Scotsman comment
Classical music on the playing fields of Edinburgh.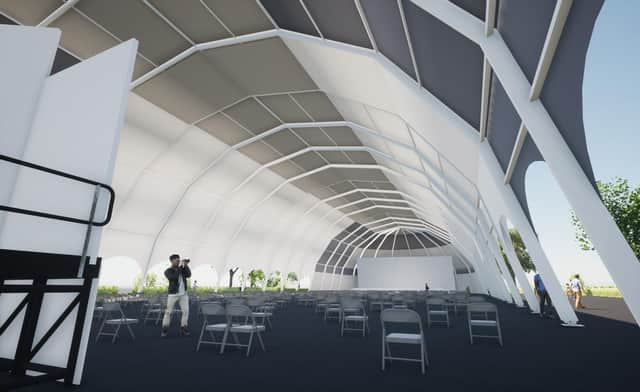 The Edinburgh International Festival plans to create three pop-up outdoor venues across the city in August.
Even if it had not been effectively enforced by the uncertainty over what lockdown restrictions will still be in place during the Edinburgh International Festival in August – and what that will mean for indoor venues like the Usher Hall – it just sounds like a lovely experience, an idea we should have thought of long ago.
Edinburgh has some wonderful venues for concerts, but the pop-up pavilions set to be created on Edinburgh Academy's sports fields in Inverleith, near the Royal Botanic Garden, could very well deliver what EIF programme director Roy Luxford promised would be a "truly unique audience experience".
He added that the arrangements should give "comfort" to the authorities and public alike that the music would take place in a "Covid-secure environment" with adherence to whatever rules remain.
Luxford also expressed the hope that "the nature of the performances being presented at the venue will provide an enjoyable acoustic experience for properties neighbouring the site".
Classical music may not be the most popular form of music in the UK, but it is surely the least unpopular. And even those who are not particular fans can find themselves moved by its beauty.
At a time when we could all do with some relief from the monotony and distress of the last year, it may well be just the kind of communal experience that could do a power of good and, in a way, help to set us on the road to recovery from this extraordinary crisis.
Want to join the conversation? Please or to comment on this article.