Unlike most roads in the capital, it didn't need to be repaired but the computer said otherwise so the work went ahead. After two weeks the workmen disappeared leaving the job unfinished…. which it still is today.
This grassroots campaign seeks to ban meat from the menus in schools, hospitals and nursing homes and supporting vegan meals over animal goods. Los Angeles also signed up to the plant-based pact but you might expect that – they are famous for nuts.
Back here, Edinburgh City Council's virtue signalling has received widespread praise from all the predictable places. It even made the headlines in "Food and Living Vegan". However they might have been wise to seek the views of another local authority before pushing ahead.
Last year Cambridge City Council was lauded for deciding to phase out serving meat and dairy at events, switching instead to vegan catering. There was just one problem, people didn't want to eat it.
At the first event, council officials reported the vegan menu went down so badly they were left to deal with "significant food waste". Only one in ten guests even tried the vegan food on offer and others left complaining they were still hungry. At a meeting to review the situation Green councillors claimed the council had set the initiative up to fail but a Labour member seemed to get to the heart of this.
"We cannot force people to eat food they do not want to eat," he said. That is the big issue here. It's all very well to sign pacts and agreements and set targets but what is being forgotten amidst all that is the fact that people will vote with their stomachs when it comes to deciding what they want to eat.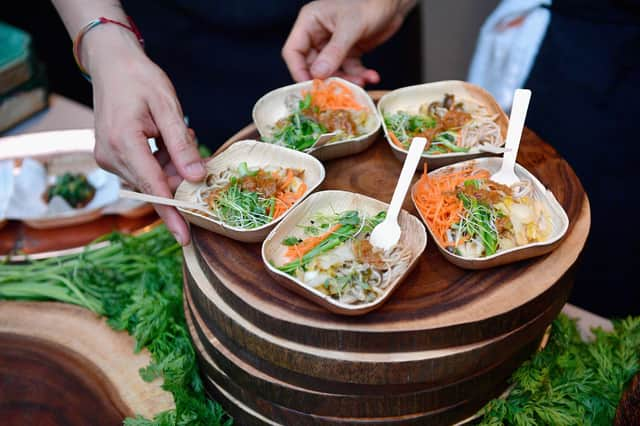 The number of vegans in the UK remains stubbornly stuck around two to three per cent of the population and that is despite the big supermarkets putting huge marketing budgets behind plant-based foods in recent years.
Figures for vegetarians and flexitarians have been rising more rapidly but the narrow confines of a vegan diet mean it is always going to be a big lifestyle decision and commitment and not something to be easily forced onto people who are unwilling.
Given awareness of green issues, we are seeing a move away from meat but that is a result of consumer choice. Some people are eating more vegetables, others are trying meat substitutes and many people are eating more fish. Back in the 1960s, global fish consumption was 9kg per capita, today it's 23kg and rising.
In other words, we're on a journey away from primarily being meat-eaters but that transition will take time and consumers not councillors will set the pace on this. However one legendary Edinburgh problem could soon be a thing of the past. Based on the experience down south, there should soon be plenty of unwanted vegan food waste to fill in the many potholes across the city.