Economic forecasts suggest there's more trouble to come – John McLaren
The latest International Monetary Fund (IMF) report on prospects for the world economy has instigated a considerable amount of discussion and disagreement.
So why the furore? On the face of it, the IMF report was saying little new. Growth remains poor and is threatened further by banking instability, stubbornly high inflation and growing geo-economic and trade tensions. However, a review of its past forecasting performance also highlights how it keeps getting its core assumptions wrong, resulting in growth predictions that have been consistently too high.
This is not a problem confined to the IMF. The UK's Office for Budget Responsibility (OBR) has also been, repeatedly, wrong-footed in terms of its expectation that underlying productivity growth will revert back to something approaching its long-term norm. This has forced the OBR to gradually lower such expectations over time, but always behind the curve.
A similar issue arises with inflation. Both the OBR and the Bank of England (BoE) have been slow to acknowledge that inflation is persistent rather than transitory. Indeed, the former still forecasts negative inflation – deflation – at the end of 2025, despite widespread worries about it remaining stubbornly above its two per cent target and, in extremis, a wage-price spiral.
How can this be? Well, effectively, forecasters have to take a punt on whether wages will remain under control or not. Despite its independence, it would be a brave OBR that forecasts wages to start to match or exceed inflation. Couple that with the already evident falls in primary commodity, but not yet shop, prices and you end up with deflation at some point, even if few believe it will actually occur.
Moving back towards deflation worries would also lead to interest rates falling, quickly, resulting in something like a pre-Covid economic landscape. Returning to the IMF and that is exactly what they have predicted in their new report, with the real, ie inflation adjusted, interest rate in the UK falling to around 0.5 per cent in the medium term. A big call, as this compares with negative real-terms interest rates over the last decade. If inflation returns to two per cent this suggests an 'actual' interest rate of 2.5 per cent, even higher, three per cent, according to the OBR, a level not seen in the UK since 2008, so a very different landscape.
There is plenty to disagree about in all this, which is why there is a bit of a free-for-all amongst economic commentators. Forecasters are hampered by the fact that, in the end, they have to pick one set of assumptions, even when almost as likely alternatives would produce very different outcomes.
The current confusion can be largely put down to changes in the workings of three key economic components. First, inflation has gone way above target. The original driving forces were external – supply-side constraints after lockdown ended, and the war in Ukraine – but are becoming more internal, based on services rather than goods and on wages rather than commodity prices. In addition, the post-Covid shift from efficiency to resilience, in terms of trading relationships and sourcing, has had an inflationary impact.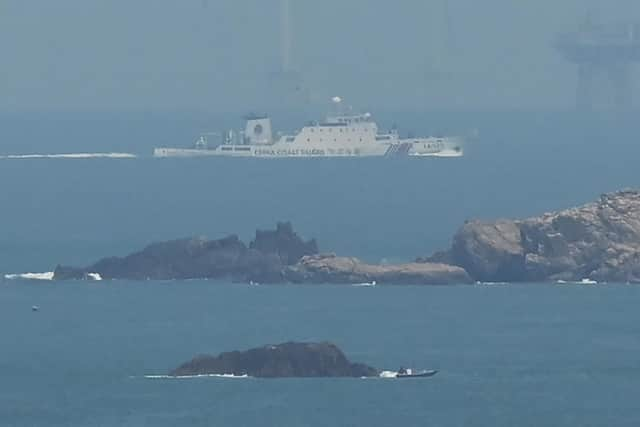 Second, labour markets have significantly tightened. The Covid-related withdrawal of some from the workforce – for lifestyle or health-related reasons – continues to play out and there is increasing competition for skilled international migrant labour.
Third, low productivity growth remains a problem. Indeed there is the potential for it to get worse as the world splinters into more segregated trading areas – based around Russia, China and the US – inhibiting innovation and productivity and pushing up prices. Brexit is similar in character but small beer by comparison.
Put all of this together and it makes up a confused picture. Growth remains low, which should mean a weak labour market, low wage growth, low inflation and low interest rates. But the labour market is tight and inflation is high, so interest rates are climbing.
The whole thing is further clouded by two exceptional and unpredictable events – the pandemic and the war in Ukraine. The big question is – what permanent impact will these events have on world growth prospects? Obviously, we don't know yet.
For that reason, we cannot say whether we will return to the long-term worries of the pre-Covid days – poor productivity growth and excessive savings that drive down interest rates – or whether the new forces will be strong enough to alter such concerns.
Externally, the war in Ukraine – and the West's attitude to Russia – is unlikely to be resolved soon. Nor will the stand-off between China and the USA, seemingly regardless of who becomes the next president and even before anything too provocative happens around Taiwan.
Internally, the battle over public sector wage settlements drags on. There are no good outcomes. If wages don't rise by much, then inflation falls faster but workers become poorer. If wage growth does match inflation then some form of wage-price spiral emerges, inflation stays higher for longer and households still suffer, just on a different timescale. While taxes can help redistribute the pain across society, much of that pain is inevitable given that oil, gas and food prices are externally set, so it has to hurt somewhere.
Countries across the world are afloat in uncertainty, the UK more so than most. Russia and China are increasingly setting themselves apart from the US-dominated world economic system. All things considered, the degree of pain so far seems mild. The IMF is certainly right about one thing, even with a subdued core outlook, downside risks dominate.
John McLaren is a political economist who has worked in the Treasury, the Scottish Office and for a variety of economic think tanks
Comments
 0 comments
Want to join the conversation? Please or to comment on this article.