E-Scooters must be safe and regulated before being fully legalised – Vikki Melville
Trials under way amid hopes that solo vehicles can reduce pollution and help contain virus, writes Vikki Melville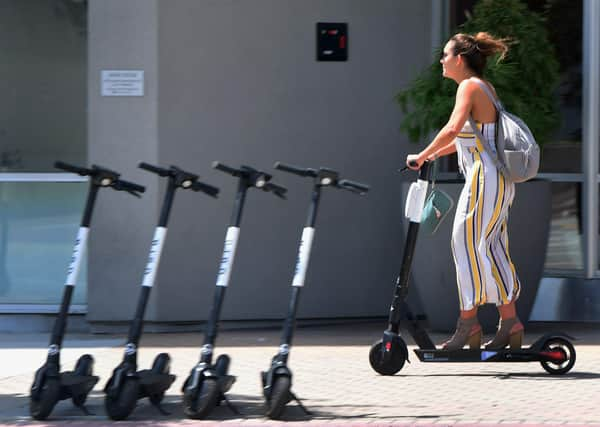 As people return to work in the aftermath of the Covid-19 pandemic, e-scooters have emerged as an alternative to the potential health risks posed by public transport in busy cities. Their popularity is on the rise worldwide: the global market for shared e-scooter rides could reach $50 billion by 2025, with more than 100 hire schemes in operation worldwide.
The UK government agrees. According to the Department of Transport, "e-scooters could be a fast and clean way to travel that eases the burden on the transport network and allows for social distancing." Legalising e-scooters in the UK will create more transport options for commuters, particularly for 'last mile' journeys.
In allowing micro-mobility vehicles on the road they must find the correct balance "between maximising the benefits they offer and keeping road users safe". Potential safety concerns, legal considerations and regulatory changes must be considered with urgency as the UK embarks on expedited e-scooter trials to inform future e-scooter regulation.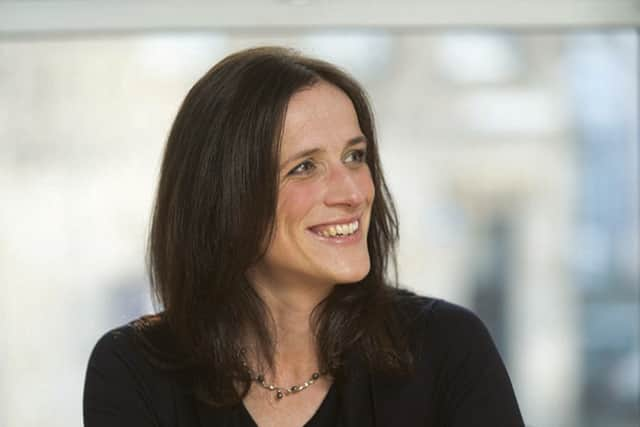 Proposals for e-scooter trials
It is currently illegal to ride an e-scooter on a UK public road, cycle lane or pavement. To enable trials, local e-scooter companies will provide e-scooters for hire on the street in England, Scotland and Wales, with only selected rental vehicles allowed.
Regulations must ensure public safety whilst not stifling innovation and demand; therefore it is proposed that the trials use similar regulations to electrically-assisted pedal cycles (EAPCs). During the trial, users must have a provisional driving licence and motor insurance provided by the rental company. This is an appropriately cautious approach ensuring protection for users while safety concerns are assessed.
Formal training and testing is not required, with helmets recommended but not mandatory. Whilst this will allow a more casual approach to the use of e-scooters it also raises safety concerns, especially given users' likely lack of experience in operating an e-scooter and the relatively poor safety record to date.
E-scooters will be defined as a motor vehicle designed to carry one person standing up, with only one electric motor, a maximum weight of 35kg and maximum speed of 12.5 mph. However, some e-scooters can reach speeds of 30mph, raising concerns that users may not abide by the limit and potentially put themselves and other road users at risk.
In the US many crashes have been caused by the user's lack of skill or co-ordination, or because of unfamiliarity with controls. Public safety must remain at the forefront, especially given some users will have little experience of using e-scooters.
Given the aim is to regulate e-scooters in a similar manner to EAPCs, if e-scooters are legalised they may not require insurance. There have been calls for users to have insurance in place to ensure any damage caused to others is covered. It could be possible for a specific form of insurance for e-scooters, as it may not be necessary to enforce the same limits of insurance as is required for a car.
If e-scooters are categorised as a motor vehicle they may require a Road Traffic Act compliant motor insurance policy, ensuring victims are appropriately compensated. Add-ons to existing policies could be an option for consideration by the industry, if trials indicate insurance should be mandatory.
Disability campaigners are concerned e-scooters will be used on pavements and create an additional hazard for them to negotiate.
During the trial e-scooters can travel on roads and cycle lanes, but not on pavements, an approach which many supporters of e-scooters argue is appropriate but should be legalised after the trial concludes.
Since the UK lockdown in March, pollution has drastically reduced. With more people now returning to work, road users are looking at alternative greener forms of transport that they can take alone to reduce the risk of the virus spreading.
The expansion of the e-scooter trials should enable the government to consider the legislation and regulatory requirements to make e-scooters a success on UK roads. For e-scooters to succeed as an alternative mode of transport, both as greener travel or to reduce the numbers using public transport in response to the Covid-19 pandemic, user and public safety is of paramount importance, and regulation needs to be balanced carefully.
Vikki Melville is Managing Partner for Scotland, Clyde & Co
Comments
Want to join the conversation? Please or to comment on this article.