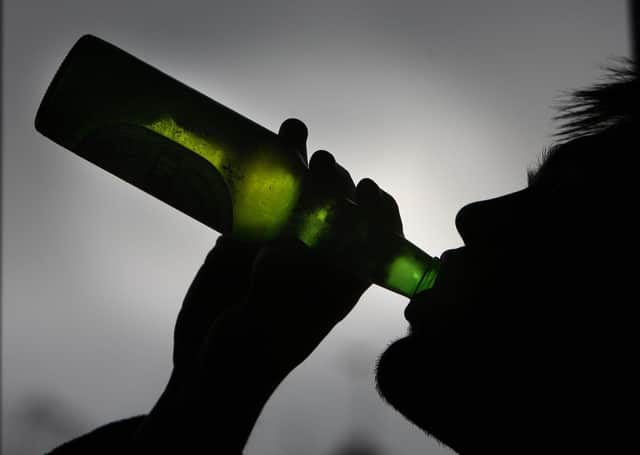 Looking at the booze-laden conveyer belts groaning all around me, I got the sense that protesting my innocence was a futile endeavour.
After all, isn't that what December is all about? It's the season of goodwill, of course. Peace to all men and all that jazz. But let's be honest – it's also an excuse for a bit of a piss-up. Add in a global pandemic that has wreaked havoc on the nation's mental health and it's no wonder that the last few weeks of 2020 looked like they were sponsored by Diageo.
Behind the joviality and socially acceptable day drinking, many Scots are worried about how 2020 changed their relationship with alcohol. Some of the people who quip that they haven't had a hangover since March last year because they haven't been sober enough to develop one will also have been quietly researching tips on how to cut back or quit.
'A very worrying picture emerging'
Much has been written about the causes and effects of Scotland's toxic relationship with alcohol. It seems to me that one of the most destructive elements of our dependency is how we treat those who decide they don't want or need alcohol in their lives. That inherent suspicion that sober people face says far more about the person doing the judging than the one who just wants to enjoy their soda and lime in peace.
Whether you are a light, moderate or heavy drinker it is clear that, collectively, we have a problem.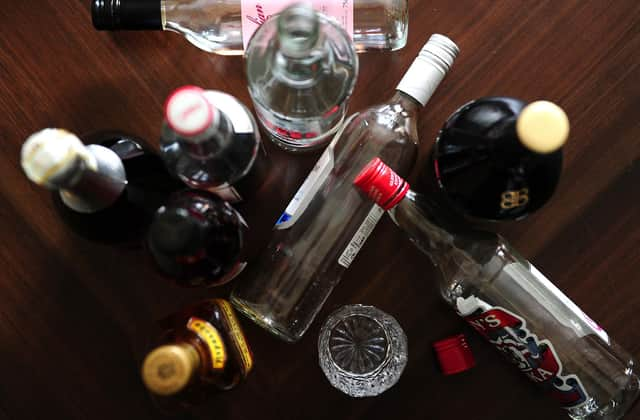 A new study from alcohol education charity Drinkaware says that more than two in five Scots who already drink at higher risk levels are drinking more than they would usually. Nearly one in five people surveyed said that they believed they should cut down on how much they drink.
Drinkaware's evidence and impact director Annabelle Bonus said there was "a clear and very worrying picture emerging here". "Certain groups are more vulnerable to the risks from alcohol harm than others, and the pandemic is having a direct impact on many people's drinking across the country. After a year of uncertainty, with more sadly to come, the effects of drinking to excess cannot be swept under the carpet. As a nation we must act now.''
Drink industry's 'sober' marketing
Responding to the Drinkaware findings, a Scottish government spokesperson said they were "keen to understand the impact of Covid-19 and lockdown on a range of health behaviours including alcohol consumption". They have commissioned Public Health Scotland to report on alcohol sales data for 2020.
While policy initiatives like the Scottish government's minimum-unit pricing for alcohol have made a quantifiable impact, these figures show we've still got a long way to go. How do we begin to tackle Scotland's relationship with booze when it is so tightly woven into every conceivable emotion and event in our lives?
If alcohol was a greetings card, it would be one of those with flowers on the front and a blank inside. It's odd that a substance which is marketed with images of smiling (sober) people gathered in celebration is as universally applicable a cup of tea.
Whether you are feeling joy, sadness, hurt, excitement, lust or heartache: alcohol fits the bill. Weddings or funerals, summer cocktails or winter warmers. Hard day at work or well-deserved day off: there's a drink for them all. Whether it's a mid-week Merlot or a Sauvignon on a Saturday, it seems that the occasions when alcohol isn't appropriate are few and far between.
There are signs that a combination of 2020's increased consumption and post-festive lethargy is nudging more people towards a period of abstinence. Dry January is upon us and more people than ever are giving it a go.
'Get your YOU back'
According to Alcohol Change UK, the charity behind the annual event, one in five people who drink alcohol – one in eight of all UK adults – are planning to take on Dry January this year. The charity says that an estimated 6.5 million will be going alcohol-free this month – up from an estimated 3.9 million last year.
If the UK and Scottish governments had consulted Alcohol Change UK on their pandemic messaging strategy, compliance would have probably been far higher.
The website for the campaign is slick and easily accessible. There's no hectoring and no overly complicated language. Instead of lecturing prospective sign-ups about the deadly consequences of alcohol consumption or making them feel guilty about relying on alcohol in times of stress, Alcohol Change UK offers a hopeful message.
''Start 2021 the best way possible with Dry January, the UK's one-month, alcohol-free challenge. Get your fun back. Get your energy back. Get your calm back. Get your YOU back.''
It's no surprise that many have found this sober-positive message alluring and committed themselves to a month without alcohol. The charity has cannily tapped into the fact that people don't much care for being told what to do. Far less, if they've got to do it sober. Dry January makes a sober month sound like a great adventure, rather than an arduous slog to improved health.
Maybe the language of "giving-up" or "cutting down" does more harm than good. It frames the decision to do either in terms of denial or restriction. After the year we have just endured, nobody wants to hear that they've got to get through the next part without the pleasure or crutch that they get from their nightly wine o'clock.
Selling sobriety on the positives, rather than the negatives, seems the way to go. Better sleep, more energy, a vibrant kick-start to a brand new year? Sign me up.
A message from the Editor:
Thank you for reading this article. We're more reliant on your support than ever as the shift in consumer habits brought about by coronavirus impacts our advertisers.
If you haven't already, please consider supporting our trusted, fact-checked journalism by taking out a digital subscription.